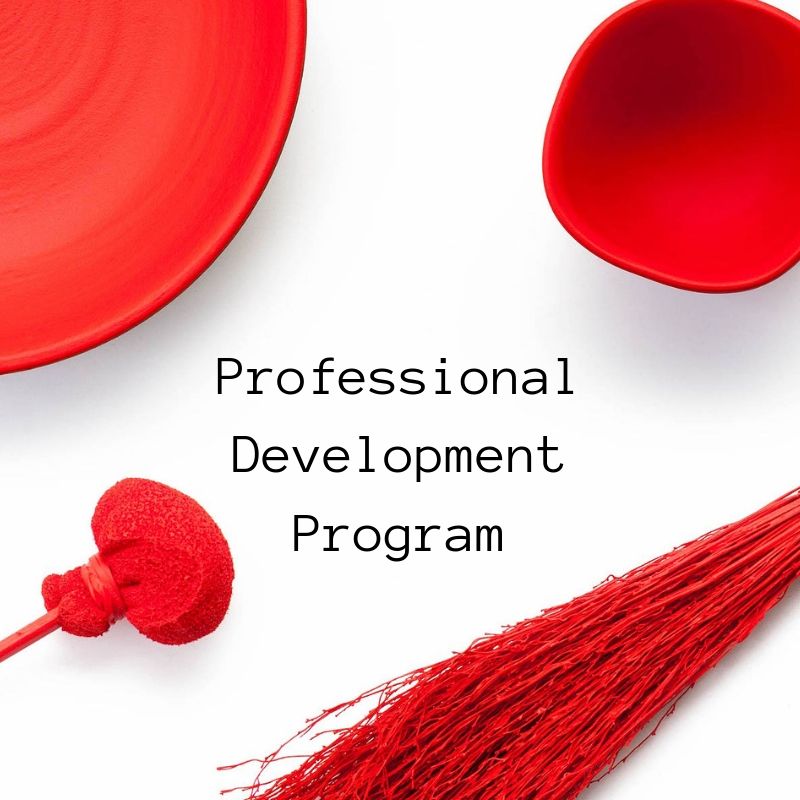 There are no available dates for this class at the moment please register your interest by subscribing to our e-Newsletter.
Unit 8 of the 2019 Professional Development Program (PDP) at Slow Clay Centre is active for booking now!
Dates: 11 Nov – 2 Dec, 2019,
Time: Monday 1-3.30pm
Fee: $267 New students / $240 Continuing PDP students or concession
Business & Marketing Toolkit with Ingrid Tufts will present a series of topics that relate to product and business development. Different types of creative making practices, ways of getting work out into the world and how to keep track of the business side of your making practice are covered. You are encouraged to bring examples of your own work for discussion and Ingrid will use many hands-on examples of work. The outcomes of this course are practical ideas, resources and strategies that you can apply to your own practice.
Ingrid Tufts: is a Designer + Maker working in Melbourne, Australia. Ingrid specialises in design and short run production of handmade ceramic tableware and objects and has a large client list ranging from retailers, galleries, restaurants, cafes to cultural organisations and commercial corporations. Ingrid's studio is located in the light industrial area of Ringwood and includes production facilities, equipment for prototyping and space for professional development. She often works with other artists resulting in many collaborations over the years. She is always curious to learn new skills and master different techniques which keeps her practice fresh and interesting. Ingrid is an experienced tutor and we are thrilled to have her lead this Unit 8 of the PDP program at Slow Clay Centre. 
The PDP course of study can be joined in any term. It is planned to cycle through the 8 study units (2 per term) each year which is why each term is offered separately to enrol.
The PDP content is designed to supplement practical studies to expand what is offered at a higher level to ceramics students. The program has been developed to create a significant introductory pathway to professional practice or to more serious study. Eight units of study make up a broad and comprehensive foundation for continued development in areas that are not covered in usual practical studio pottery courses. Each term is offered for enrolment separately but priority is given to the previous term's students. Each term consists of two different but synergistic units of study taught by industry leaders, experienced teachers and practicing artists, who will bring extraordinary inspiration and insight to the program. We ask students to enrol in a term at a time but occasionally we can offer a single Unit at a time depending on enrolments. We welcome students from other pottery schools who may find this course helpful to their studies.
Content: 2019 study units: (It is expected 2020 study units will be similar.)
Term 1: Drawing with Sarah Tomasetti and Design with Simon Lloyd (bookings closed)
Term 2: Clay, Kilns & Firingwith Robert Barron and Glaze Development* with Greg Daly (bookings closed)
Term 3: From Thinking To Doing with Pilar Rojas and Finding Your Passion with Jane Sawyer (bookings closed)
Term 4: Ceramics & Context with Gary Macphedran and Business & Marketing Toolkit with Ingrid Tufts (Bookings open 28 August)
2020 Study Units will be posted in November 2019.
Please note: Deposits are a commitment to attend. They are non-refundable and the balance must be paid in full three weeks before the start date. When paying by deposit online the balance will be automatically deducted from the same credit card three weeks before the course start date through our booking agency We Teach Me or you will be given a link to click and pay. Please note: due to limited places and high demand, if the balance is not received before the required date we reserve the right to offer your place to someone on our cancellation list.
Refunds
Please choose your classes carefully. Due to our limited class sizes once you've booked and paid either the deposit or the full fee, we will only refund what you have paid if the class is cancelled. If you are unable to attend you may transfer your booking to a friend for no charge or, provided we can fill your place, we can hold your payment in credit for up to 12 months for a future course. Please note: we do not take any responsibility for pre-existing health issues that may be exacerbated by being in our studio. Please seek a doctor's opinion or ask us if you need moe information.
Contact: Tel 99437844   Email: info@slowclay.com