Our Christmas gifts to you are our free* workshops in conjunction with our annual COLLECTIVE  x  SLOW CLAY show! We have invited some artists who are showing in the Collective 2018 to present some pretty amazing one-off workshops for you from Japanese-inspired E-Tegami cards to Wearable Sculpture! More workshops will be added as we create them!
There are limited spots available for each workshop so please follow the links below to reserve your spot. All we ask is that you don't book unless you are sure you can attend please!
*A materials surcharge applies to some workshops.
Friday 14 Dec, 11am – 12pm: Wearable Sculpture with Madeleine Thornton-Smith Come along to make some very special porcelain wearable sculptures and pins! Madeleine will guide you through the process of making and decorating your little creations and we will fire them for you to collect before Christmas! BOOK HERE!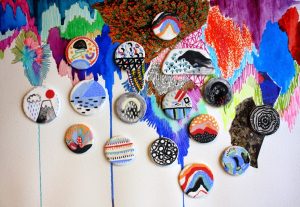 Saturday 15 Dec, 11-12.30pm: Lateral Thinking: Lateral Making with Pilar Rojas Using creative thinking exercises in conjunction with clay techniques Pilar will guide you to expand your approach to making where ideas flow and innovations can happen naturally! This process can be applied to anything you create in future! Note: this is not a production workshop. Practical pieces made in clay will not be fired.  BOOK HERE!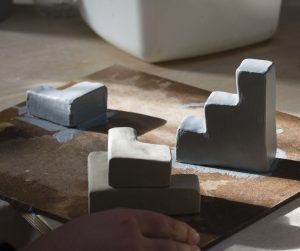 Sunday 16 Dec, 3-4.30pm: E-Tegami Japanese-inspired Cards with Carolyn Leach-Paholski Come along for some beautiful card-making with writer, poet and member of the world-wide E-Tegami club. Carolyn will offer special Japanese washi cards and mineral based Gansai paints. *$10 materials surcharge applies.  BOOK HERE!