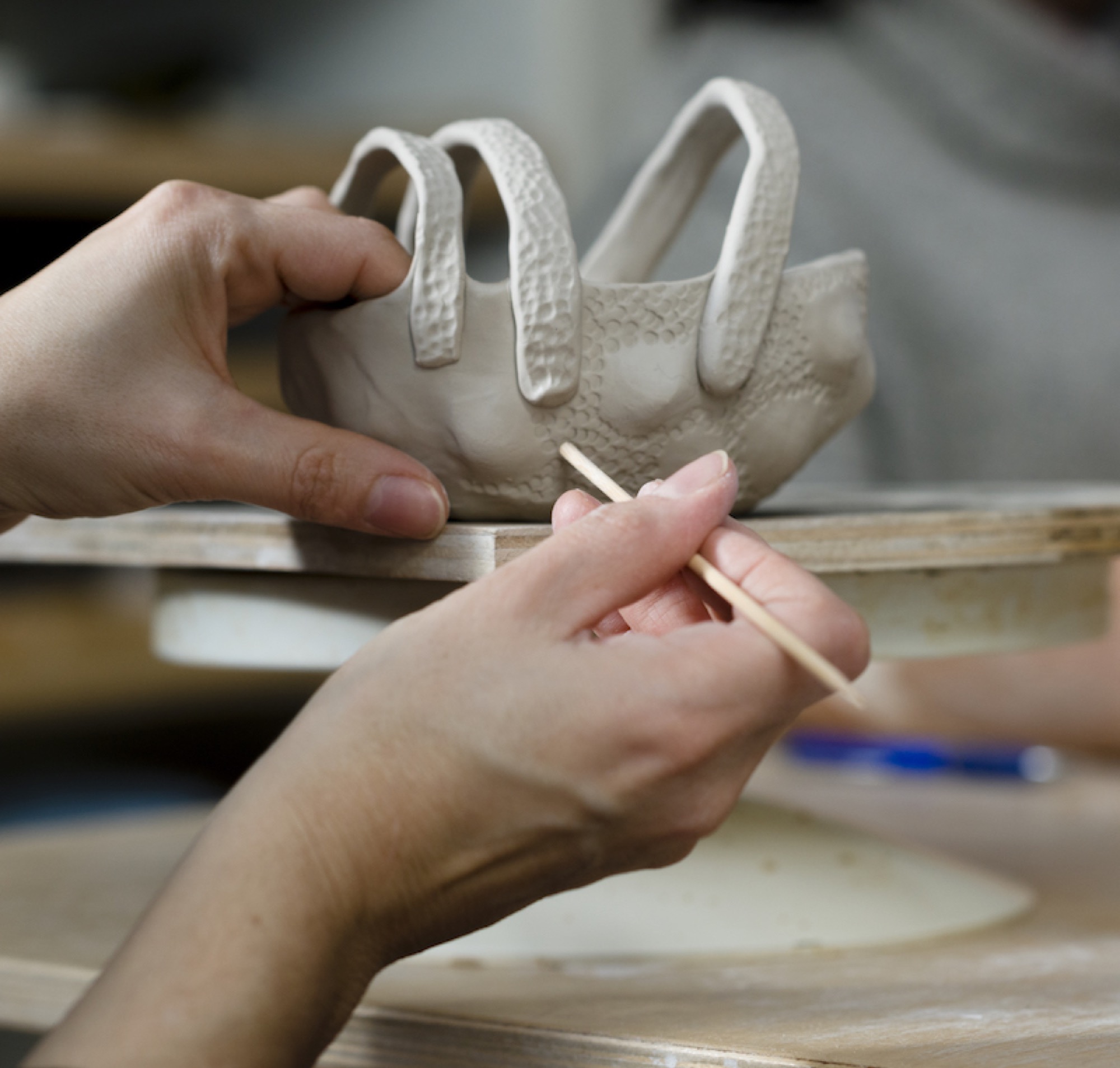 Intermediate - Advanced Level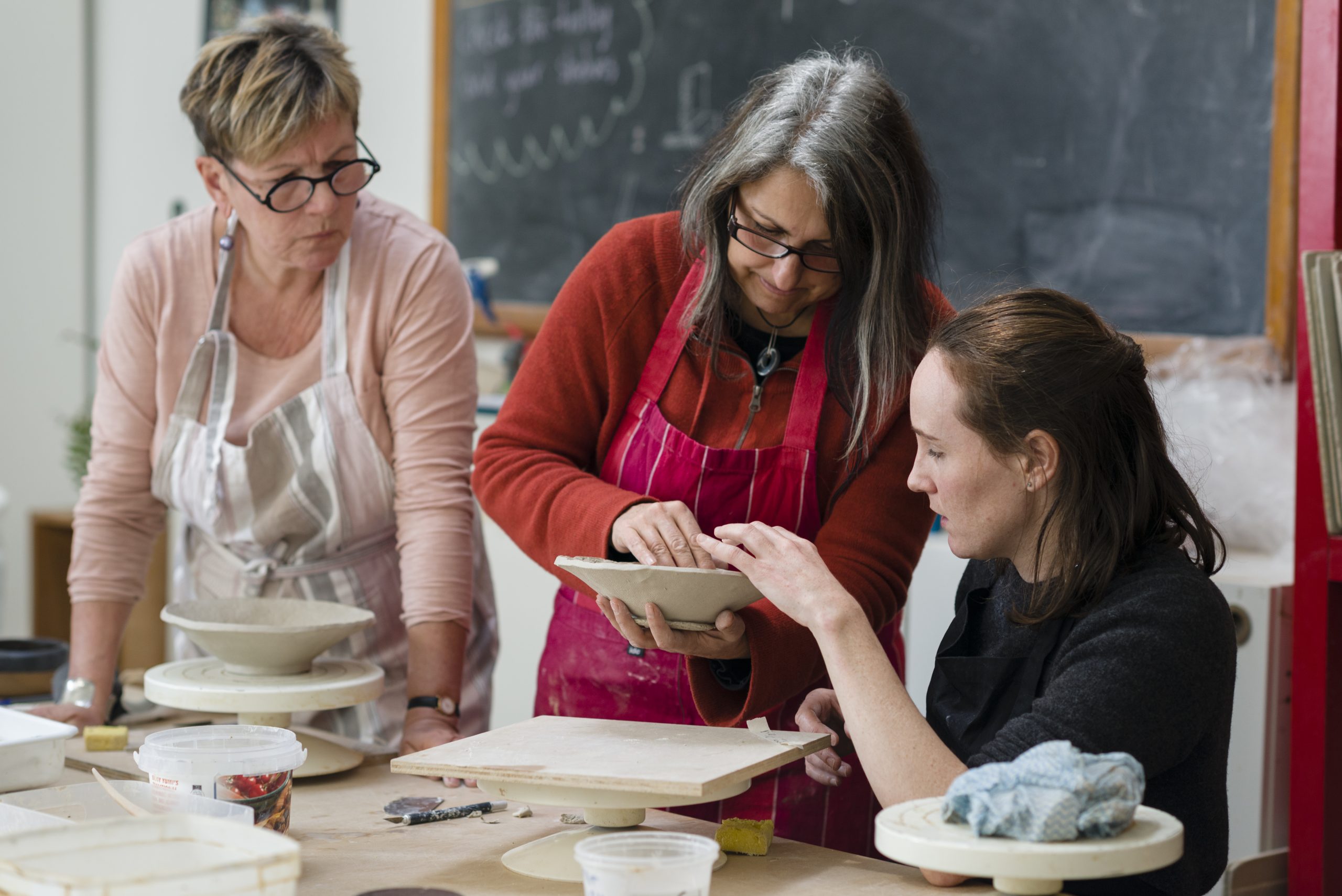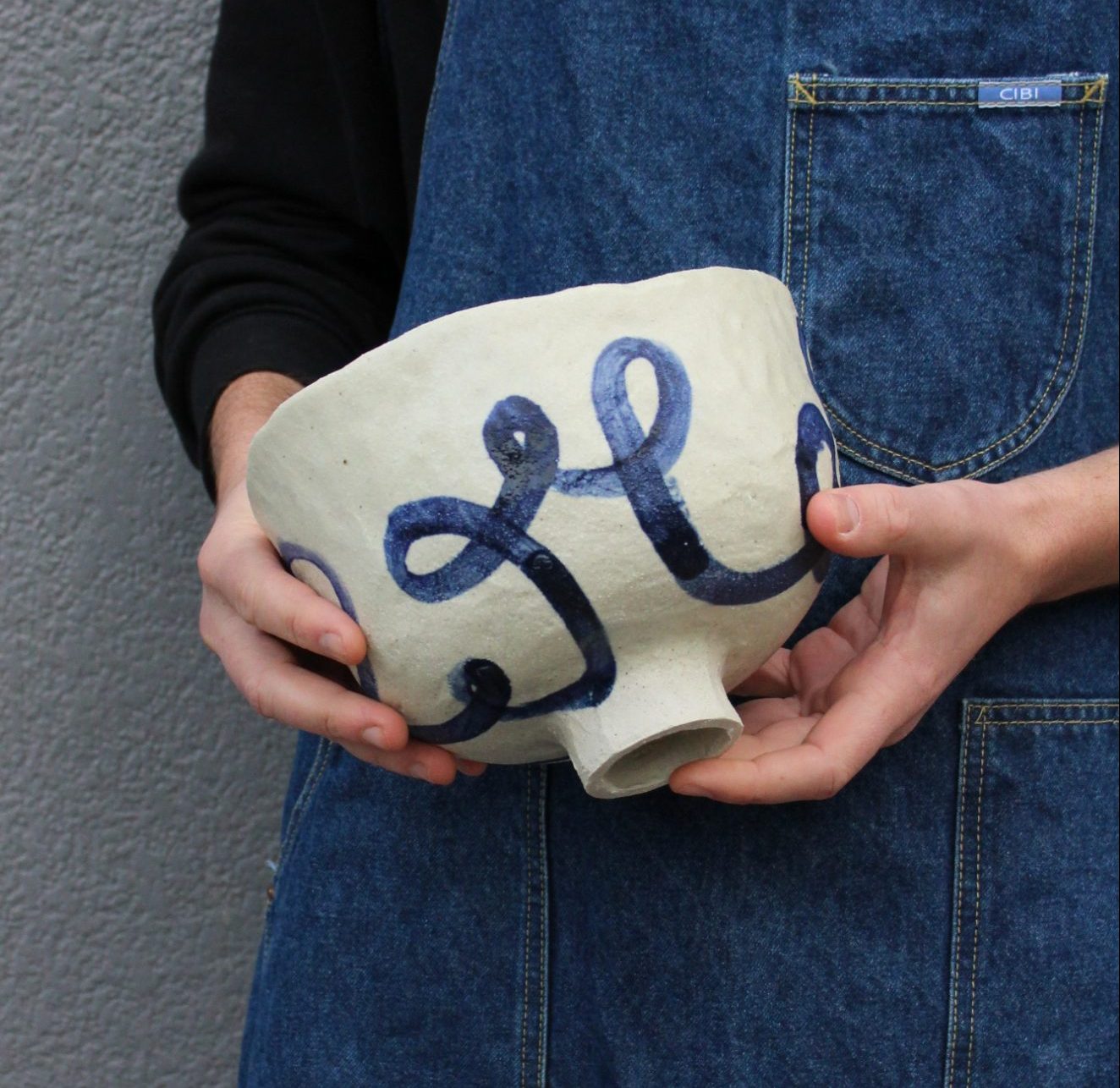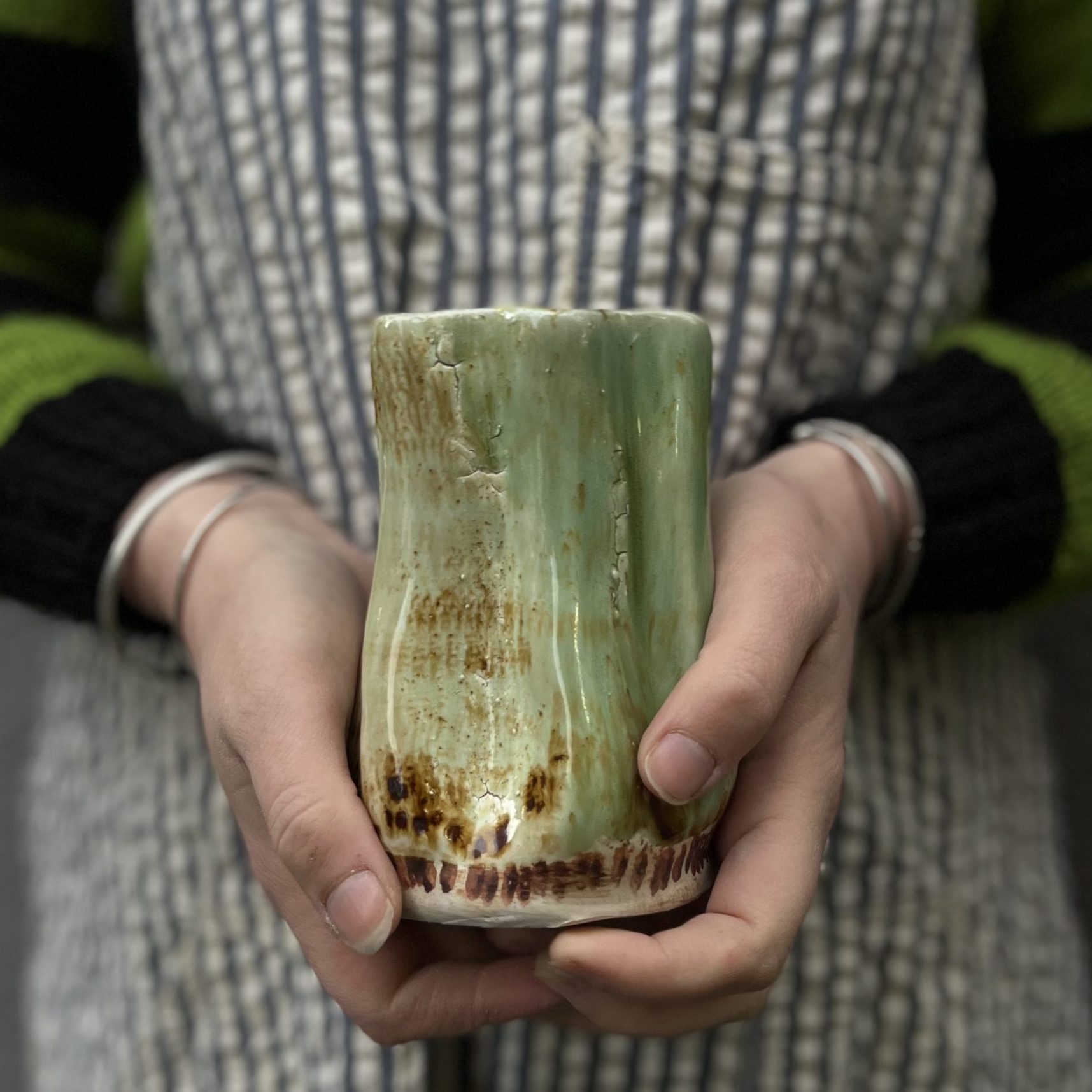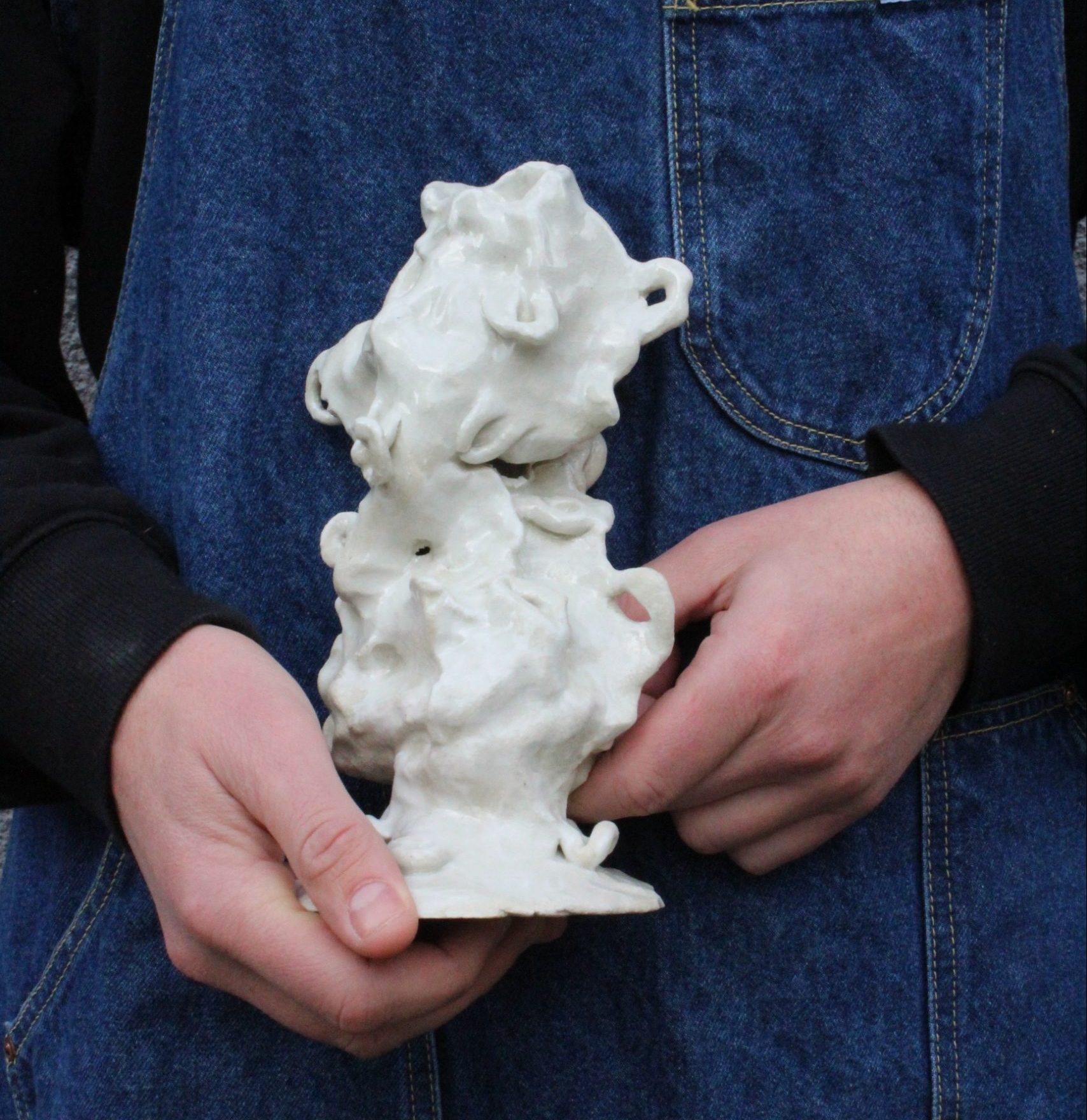 Term 1 2024: Bookings now open! Please refresh your browser!
_________________________________________________ 
Experienced teacher and ceramic artist, Pilar Rojas, provides a seductive smorgasbord of clay activities designed to open your mind to the many possibilities of making clay forms and their decorative surfaces. 
Beginners level: suitable for total beginners and also students with some basic prior experience who wish to expand their skills. Projects are structured for Beginners but allow for development and varied experience. You will be introduced to a range of different clay types and a variety of surface treatments and will also learn to glaze your pieces which we fire and will be finished a few weeks after the end of the course.
Intermediate/Advanced level: suitable for those who have previous experience in ceramics and are very comfortable with basic techniques such as pinching, coiling and slab building.  You will work as a group in projects designed to expand your knowledge by experiencing extra technical challenges and varied techniques including glaze testing and development and mould-making. You will be encouraged and assisted to develop a strong personal expression. Pilar will conduct tutoring style teaching in support of your own ideas and once the group projects are under way, you will have an *extra studio hour to develop your own work.
This course repeats 4 terms per year, 8 weeks each. We encourage students to enrol in one term or continue forever! Follow your heart! 
"The Form and Surface class is incredible. As someone who started on the wheel, this class opened my eyes to various techniques of manipulating the clay and to different types of clay. It's expanded my horizons and allowed me to approach my craft differently. I'd recommend this to anyone: beginners looking to try out pottery and to experienced potters looking to explore clay's potential off the wheel." Rachel, June 2022 
2024 dates: 
Term 4: 12 October – 30 November (bookings closed, term in progress)
Term 1 2024: 1 February – 28 March (bookings OPEN NOW!)
Term 2: 2 May – 20 June (Email us to go on waitlist)
Term 3: 25 July -12 September (  "  )
Term 4: 10 October – 28 November (  "  )
Note: no classes on public holidays
Times:
Beginners/Mixed level: Thursdays 10 – 12pm OR Thursdays 6 – 8pm.
Intermediate/Advanced level: Thursdays 1 – 3pm (which also offers an optional *extra hour studio time)
Note: Please choose your time slot carefully. The Intermediate/Advanced level is a separate booking button underneath the Beginner's/Mixed level button. 
Choose one time slot and attend once a week.
No classes on public holidays.
Our students constantly feed back that Pilar is one of the most knowledgable and dedicated teachers around. This is a fun and gentle class for people who don't want to be limited to the concentric! Follow the flow and see where it leads you…
"Pilar is a wonderful tutor! She is patient with students and thorough with imparting her extensive knowledge to others. Highly recommended!" Amanda, 23/6/22
When: Enrol by the term, see dates and times above.
FAQs: please read these FAQs and familiarise yourself with our studio guidelines before enrolling.
Booking info: Booking buttons appear on the left when we open for new enrolments. Enrolments open half way through a term for the forthcoming term. Please return to this page to check the date and refresh your browser after the booking date to book online.
Click on the option you want and you will be re-directed to another booking page AND you must choose your course time AGAIN on the second page from the drop down menu on the top right! Please choose carefully because we do not give refunds if you make a mistake. We do not keep waiting lists, sorry, but we do keep cancellation lists so if you miss out please email us and we will put you on a list.
Fees: 8-week term $625 ($595 Continuing Students and Concession). Cost is inclusive of all materials and use of all studio facilities Firing is $15/kg extra. 50% deposit payable on booking. Balance due three weeks before start date.
Missed Lesson and Studio Access Times (SATs): SATs are 3 hour sessions available to students to use our facilities for some extra making time. One missed class per term can be replaced by a free SAT. Unlimited further SATs are $30 per session. Times and days are subject to change pending studio needs and will be communicated to you by your teacher in the first class. Fee per session includes all materials. Form & Surface students do not need to book.
Covid update: Our studio follows all recommended Covid safe practices including air purifiers and extraction fans in each classroom and flexible studio time to replace up to two missed classes due to Covid. New refund insurance available when you book online. 
*The optional extra hour is $10 which covers materials and facilities and is payable on the day. No bookings required.
Please note: Deposits are a commitment to attend. They are non-refundable and the balance must be paid in full three weeks before the start date. When paying by deposit online the balance will be automatically deducted from the same credit card three weeks before the course start date through our booking agency We Teach Me or you will be given a link to click and pay. Please note: due to limited places and high demand, if the balance is not received before the required date we reserve the right to offer your place to someone on our cancellation list.
Refunds
Please choose your classes carefully. Due to our limited class sizes once you've booked and paid either the deposit or the full fee, we will only refund what you have paid if the class is cancelled. If you are unable to attend you may transfer your booking to a friend for no charge or, provided we can fill your place, we can hold your payment in credit for up to 24 months for a future course. Please note: we do not take any responsibility for pre-existing health issues or injuries that may be exacerbated by the activities we teach you. Please seek a doctor's opinion or ask us if you need to know more.