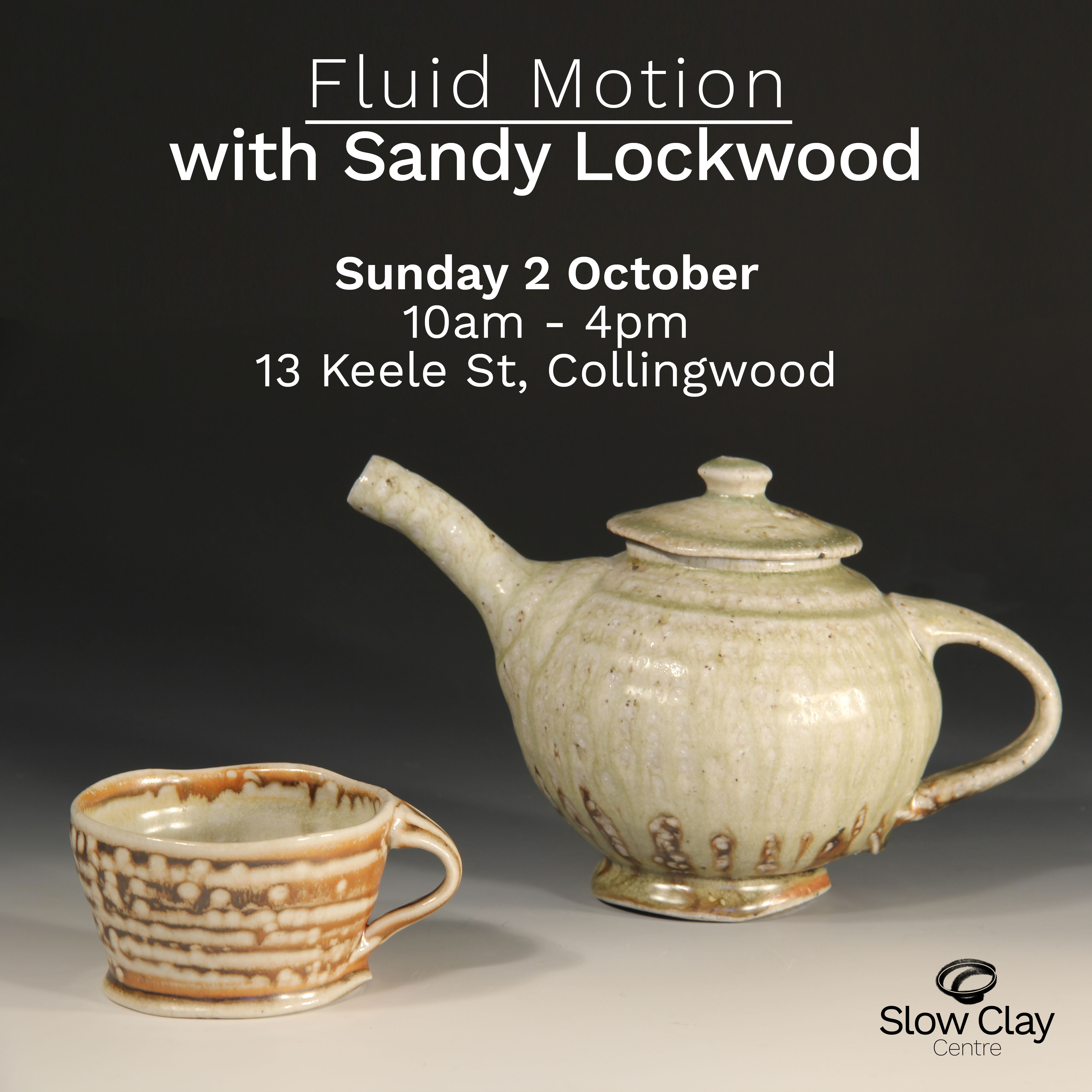 There are no available dates for this class at the moment please register your interest by subscribing to our e-Newsletter.
This one-off workshop was held on 2 October 2014 and is now over. Please subscribe to our newsletter to be kept up to date with future workshops.
Would you like to expand your knowledge of ceramics and see innovative approaches by established artists? Our Guest Artist Workshops are carefully designed to offer you a unique experience. Generally a one-off event, the invited artists are chosen for their innovative expression, their integrity and their experience as presenters. They are often interstate or international artists who have not previously presented in Melbourne so these workshops are genuinely unique.
Join respected artist Sandy Lockwood for this special one-day workshop where she will demonstrate many unique ways of expressing and exaggerating the plastic, fluid qualities of clay. The material qualities of clay are essential to Sandy's work as they provide a vocabulary for expressing a language of rich textures, rhythms and tactile sensation.
In this workshop Sandy will focus on demonstrating some fluid ways of working with clay that exaggerate and preserve these qualities together with the movement of the potter's wheel and rhythm of the hands.
Demonstrations will include the making of a variety of objects from large and small wheel-thrown forms to manipulated and altered bowls, plates and cups for everyday use. A visual presentation showing the underlying threads of Sandy's development will punctuate the day.
All welcome, including non-ceramists and complete beginners, for this inspiring demonstration workshop!
Sandy is looking forward to a lively exchange about making, firing and living a life around clay and pots.
Sandy Lockwood was born in London and lives in Australia. She has been working with clay, woodfiring, saltglazing and teaching since 1980. Her ceramic works have been widely exhibited and are represented in public and private collections in Australia, UK, USA, Europe, Korea, China and Japan. Her work has been published in journals and books and her status as a maker has seen her as a presenter on wood-firing and salt-glazing in Australia, UK, USA, Denmark, Japan, Taiwan and France. Sandy's writing has been published in a number of ceramics journals. Sandy holds a Master of Visual arts degree and has taught at a number of tertiary institutions. She teaches part time at the National Art School, Sydney. She completed a Doctorate of Creative arts at the university of Wollongong in 2017.