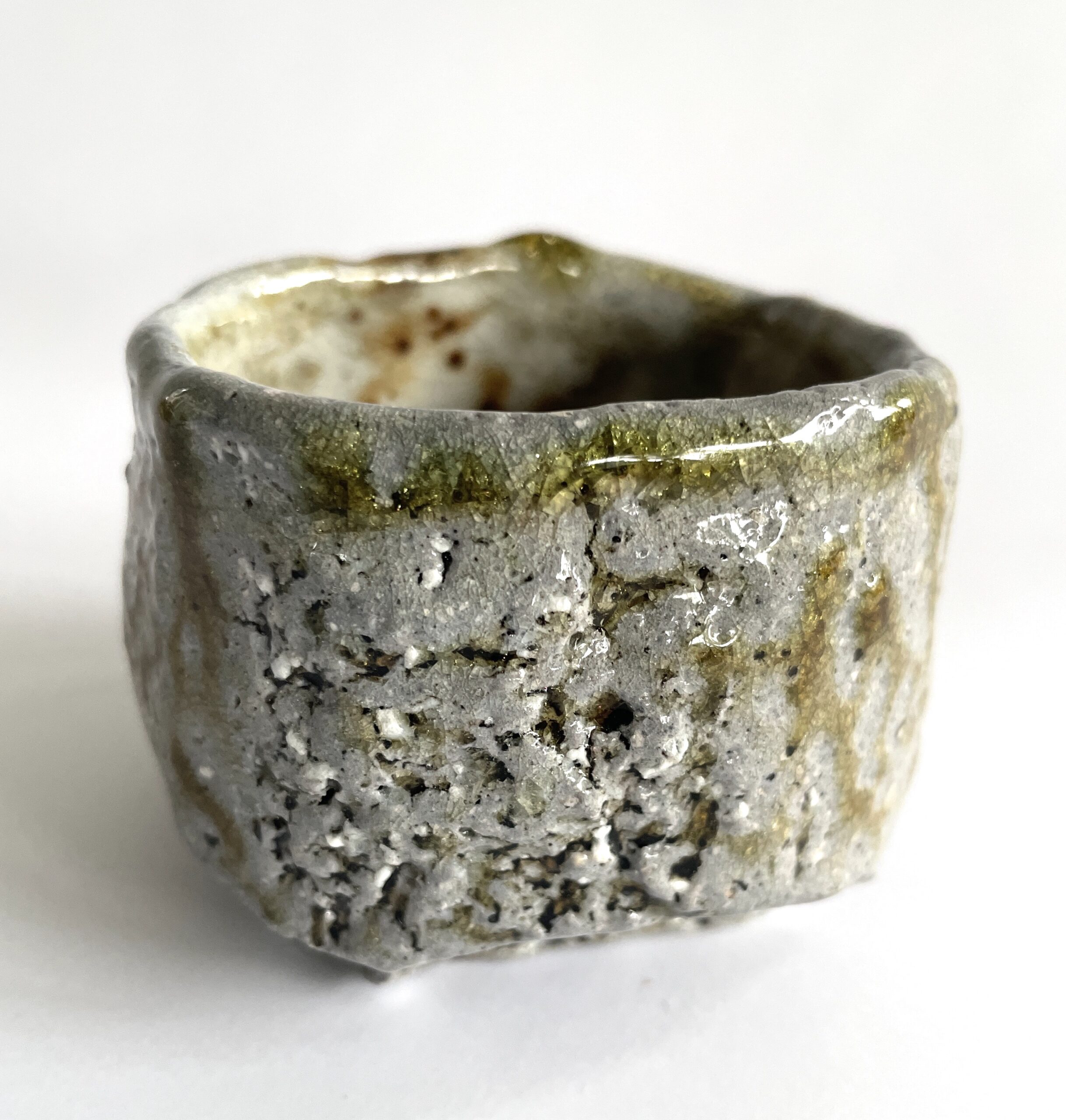 There are no available dates for this class at the moment please register your interest by subscribing to our e-Newsletter.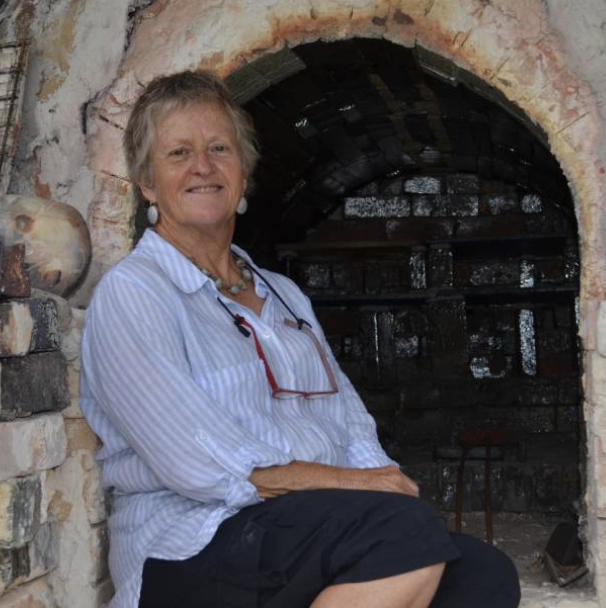 Jann Kesby is one of Australia's most experienced ceramic artists who has fired her kilns with wood for over 30 years. Her style of wood-firing continues in the centuries-long Japanese tradition of high fired stoneware in kilns where ash deposits are encouraged to melt on the wares whilst leaving the distinctive marks of the flame as they pass through the kiln. Her work ranges from large jars to humble cups and all are freshly made with a freedom that comes from years of experience. She makes her own clay and gathers her wood locally from the mid-north coast of NSW where she is based. Conceptually Jann draws on inspiration from her surroundings, including the dynamic movement of the ocean and detailed textures and colours of her local landscape.
Jann comes to Slow Clay Centre for this rare one-day demo workshop and will also be offering her unique pieces at The Pottery Expo, Warrandyte, 26-27 Feb. She will demonstrate some of the methods of making her table wares including the fascinating Kurinuki carving technique and her fresh wheel-throwing style. Participants will have a chance to try their hand at Kurinuki. Jann will also demonstrate making larger forms using two techniques: "coil & throw" and "coil & pinch". There will be a presentation of images of her kilns, and studio, and detailed discussions of her firing techniques and how they have developed into the distinctive style of work she is known for today.
Join this rare chance to learn in real life!
Sunday 20 February, 2022
10am-4pm
$215 ($195 concession and current SCC students) 
Venue: Slow Clay Centre, 13 Keele St, Collingwood, Victoria
CoVid19:
All students must be fully vaccinated. Our studio follows all Covid Safe recommendations. If we have to re-schedule due to a local Covid outbreak or border closures prevent teachers attending, we will offer either a refund or credit note. 
Pre requisites
This course is suitable for students and/or potters or practitioners with an interest in wood firing. It would be most suitable for intermediate-advanced ceramics students however beginners are very welcome. Some understanding of basic ceramic terminology such as "reduction", "oxidation", and "neutral" atmospheres and different clay types and maturity temperatures will enable participants to understand the discussions.
About Jan Kesby: Jan is a highly respected ceramic artist and regularly exhibits nationally. Her training began in a production workshop on the outskirts of Sydney during the 1970's with hands on practical training. This was followed by a traineeship at Sturt Craft Workshops, Mittagong – the first production workshop established in Australia. Following her traineeship, Jann moved back to the Mid North Coast of NSW where she established her own workshop, specialising in wood firing.
In 2006 Jann was was invited to attend a residency in Tokoname, Japan. It was was this trip that renewed Jann's inspiration and provided ideas for different methods of firing. Upon her return, she set about constructing an anagama kiln. Jann enjoys firing her anagama and catenary arch kilns each year in the ongoing endeavour for unique results.
Jann has taught in Arts & Media through TAFE NSW, presented at and attended workshops, conferences and residences internationally. She was the manager and coordinator of the Dunghutti Ngaku Aboriginal Art Gallery from 2009 to 2018.
Jann's work is held in public and private collections throughout Australia and internationally.
KEEP UP: sign up to our monthly e-newsletter to keep up with all new course, workshops and events.