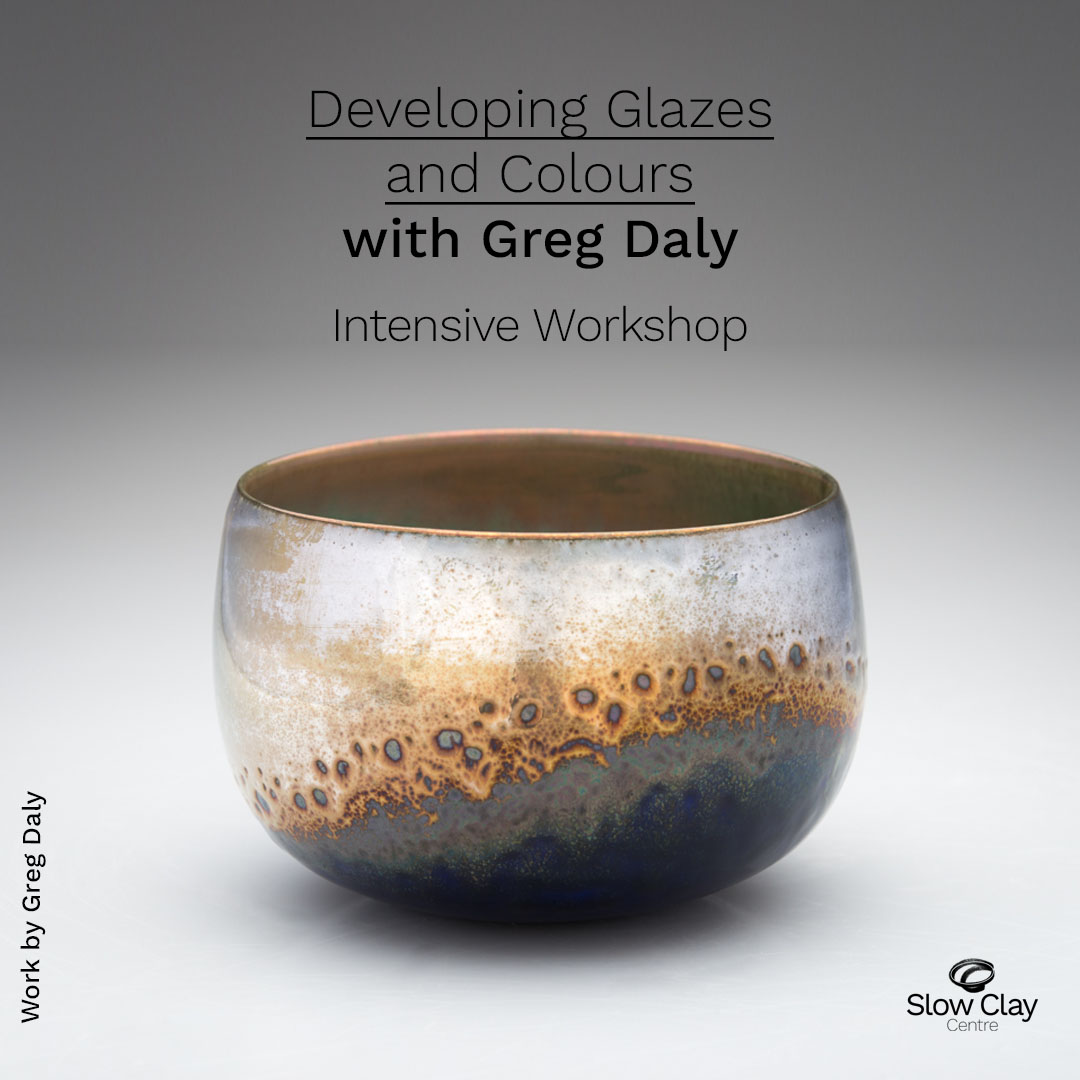 Date and Time
Price
Tickets Left
Book
Update:
We have just opened a new date for 16-18 April and bookings are now active. Obviously depending on Covid! We will refund or give credit voucher if we have to cancel or re-schedule.  
Class Schedule
This is a weekend intensive course consisting of three consecutive sessions: 6-10pm Friday evening and 10am – 4pm Saturday & Sunday. You must be able to attend all three sessions.
What You Will Learn
The nuts and bolts about glaze ingredients and their functions in a glaze
How to alter glazes to suit various needs such as firing temperatures
An understanding of creating colour in glazes and what the materials contribute to the mix
What You Get
Your own sample tests of Cone 8 glazes and colours you have tested to take home
Knowledge and increased confidence about how to proceed in the future
Step by step instructions for future glaze and colour development
Access to images of the whole class results (over 700 tests!) to use in your own "glaze library"
Pre requisites
This course is suitable for intermediate-advanced students, not beginners. Some understanding of clay, ceramic materials and firing atmospheres will be assumed. For example, the difference between reduction and oxidation atmospheres; the practical  differences and difference in temperature between earthenware, stoneware, mid fire and porcelain clays; and different ways of measuring temperature in cones and pyrometers. If you understand specialist terminologies such as oxides and carbonates, glassformers, stiffeners, refractories and fluxes you'll be sailing!
Description
This weekend intensive course is suitable for anyone interested in glaze and colour development. Some prior knowledge about ceramics will help, especially with some specialist terminology so please get Greg's glaze book and read up a bit first! Essentially the course is suitable for anyone who would like to learn Greg's method.
Learn how to approach developing glazes and colours in simple, uncomplicated ways, without the need for the science! Learn about glaze materials, how they contribute to the glaze recipe and how to alter the recipe to suit particular temperatures or atmospheres within the kiln. Learn how to test glazes and colours in line blends and square blends. Matt, satin or glossy, bright or subdued colours, the options are endless and through testing and blending you will learn how to approach this complexity in an ordered and strategic way. The content also addresses firing options and kiln styles, helping to introduce and de-mystify what happens in the kiln.
Please note: you will be testing glazes using Midfire (Cone 6-8) in Oxidation atmosphere.
Price: Full Price: $645, Concession (FT Student/Unemployed): $585
Terms & Conditions: we do not give refunds unless we cancel or re-schedule the course. If you cannot attend we will try to find a replacement or you could gift it to a friend. Please understand we have limited capacity and if you book a spot and don't attend it is not our responsibility. You are also advised to list our email address in your contacts so our emails are received as we communicate via email with all our students. If you do not receive our emails it is not our responsibility.
About Greg Daly: Greg is an internationally known and respected Australian ceramic artist, specialises in rich glaze effects and is also the author of Glazes and Glazing Techniques (1995 Simon & Schuster), Lustre (AC Black) and Developing Glazes (AC Black 2013) . His work is represented in over 80 national and international art galleries and museums (including the National Gallery of Australia and the Victoria & Albert Museum, London), and he has won 36 national and international awards. He is about to hold his 100th solo exhibition and has exhibited in over 200 international and national group exhibitions. In 1999 he received an ARC grant to research the effect of firing cycles in the development of copper red glazes. Greg is a member of the International Academy of Ceramics (Geneva), past president of Craft Australia and was head of the Ceramic Workshop, Canberra School of Art, ANU.
*"Developing Glazes" is available through Book Depository online.
KEEP UP: sign up to our monthly e-newsletter to keep up with all new course, workshops and events.