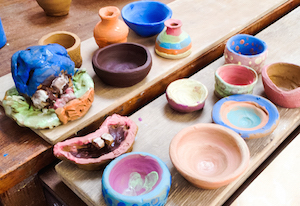 Covid update: Our studio follows all government Co-Vid safety guidelines including air purifiers and ventilation in each room. We are still wearing masks in the studio. 
______________________________________________________________
Enrolments: See booking buttons on left. If no dates appear it means we are fully booked until the next term (refer to listed bookings open dates) Two options: weekly after school classes and/or holiday classes. Take advantage of our friend/sibling discount (limit one per booking) 
After School Terms and booking dates: 2022
Term 1: Fully booked
Term 2: Bookings open: TBA
Term 3: Bookings open: TBA
Term 4: Bookings open: TBA
Price: $360/$340
Holiday Class dates:
Next date: 29-30 September, 9.30am – 12pm both mornings Price: $195/$185 Bookings open now! 
If you have a booking or credit coupon with us please email and we will organise to transfer the enrolment for you.
Content: Young people 8-16 year olds, can experience all options for expression and skill development in clay within our studio. Our classes are a great intro for any budding potters to receive focussed, developmental instruction on the wheel using our renowned methods and also fully supported sculptural and hand building skills. Students can work at their own pace but also get plenty of inspo and instruction! Teachers: Nell Hanson and Sabrina Talarico.  Refund insurance is available at the check out gate in case of cancellation. 
Age: 8 years and over. All levels welcome.
Children need a variety of tactile experiences to learn about the complexity and richness of information the world has to offer. In this ever more technologically focused world it is easy for kids to miss out on tactile experiences. Clay Club can help you bring them back down to earth by offering pottery lessons providing a messy, muddy alternative for kids to express themselves. Open ended and exploratory in nature, Clay Club provides a place for kids to come and have fun making with clay. Kids can choose between collaborative and individual experiences and all will be offered the chance to develop skills on the potter's wheel. Slow Clay Centre teachers are mindful that children's time is often filled with pressure at school. Clay Club, therefore, is not about producing products to take home to parents – although they certainly will! Rather, the focus is on the experience of experimenting and playing with a plastic, responsive material that can be manipulated in many varying, exciting and often quite personal ways.
Contact: Tel 99437844 Email: info@slowclay.com
"My daughter says that Clay Club is her favourite time of the week. We have bought some clay for this period where we are all stuck at home and she is teaching us all her clay tips from class, it's great!" (name supplied, 2020)
"What a great Wednesday after school activity for our active Grade 4 boy. Alana and Gabriela are SO good with the kids, SO inspiring and SO patient to run 90 minutes. We always look forward to the end of term exhibition. Thoroughly recommend Slow Clay." (Nick, 2019)
"Thank you for offering such a great program for children, my son has thoroughly enjoyed his experiences at Slow Clay Club for Kids. The environment is beautiful in every way. His teacher really inspired his imagination by discussing his ideas in detail and showing him how to make them a reality, achieving a delicate balance between creativity and practical techniques. His creations have been way beyond my expectations and he is so proud of his work!"
(Josephine, 2015)
Please note: children must be mature enough to listen to teacher's instructions and work independently when requested. If your child /children has/have special needs please consult with us by phone on 99437844 before enrolling them.