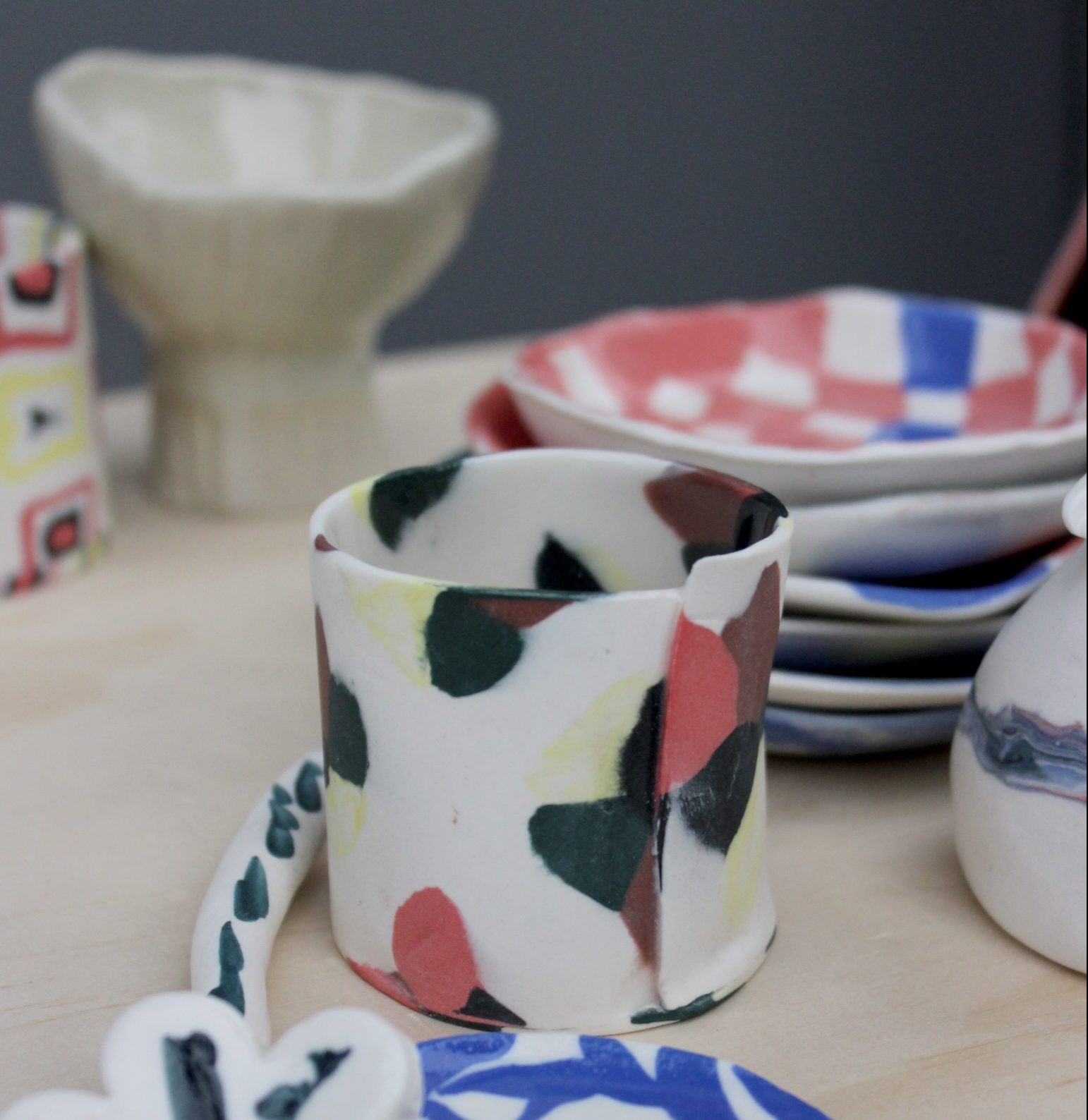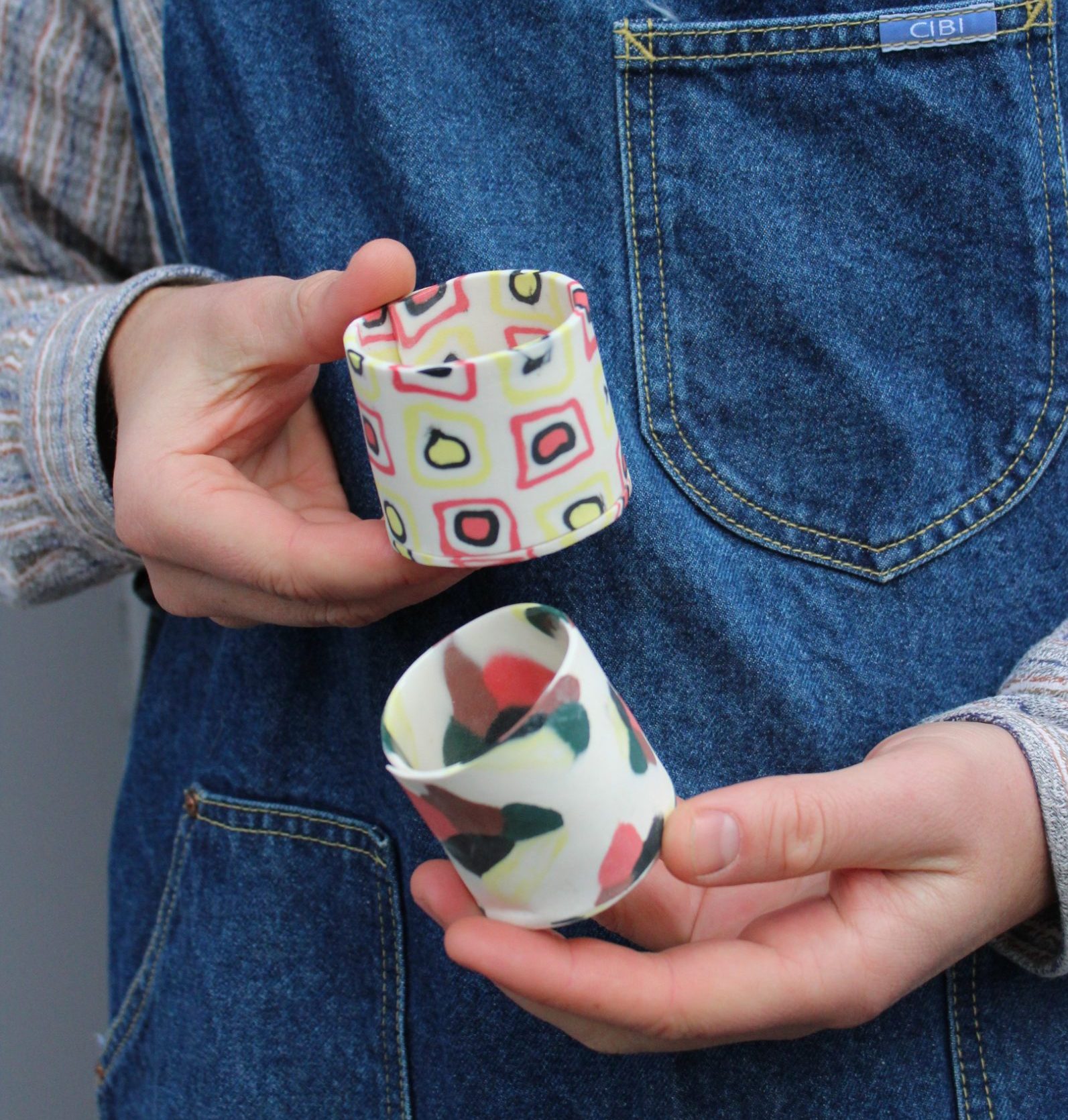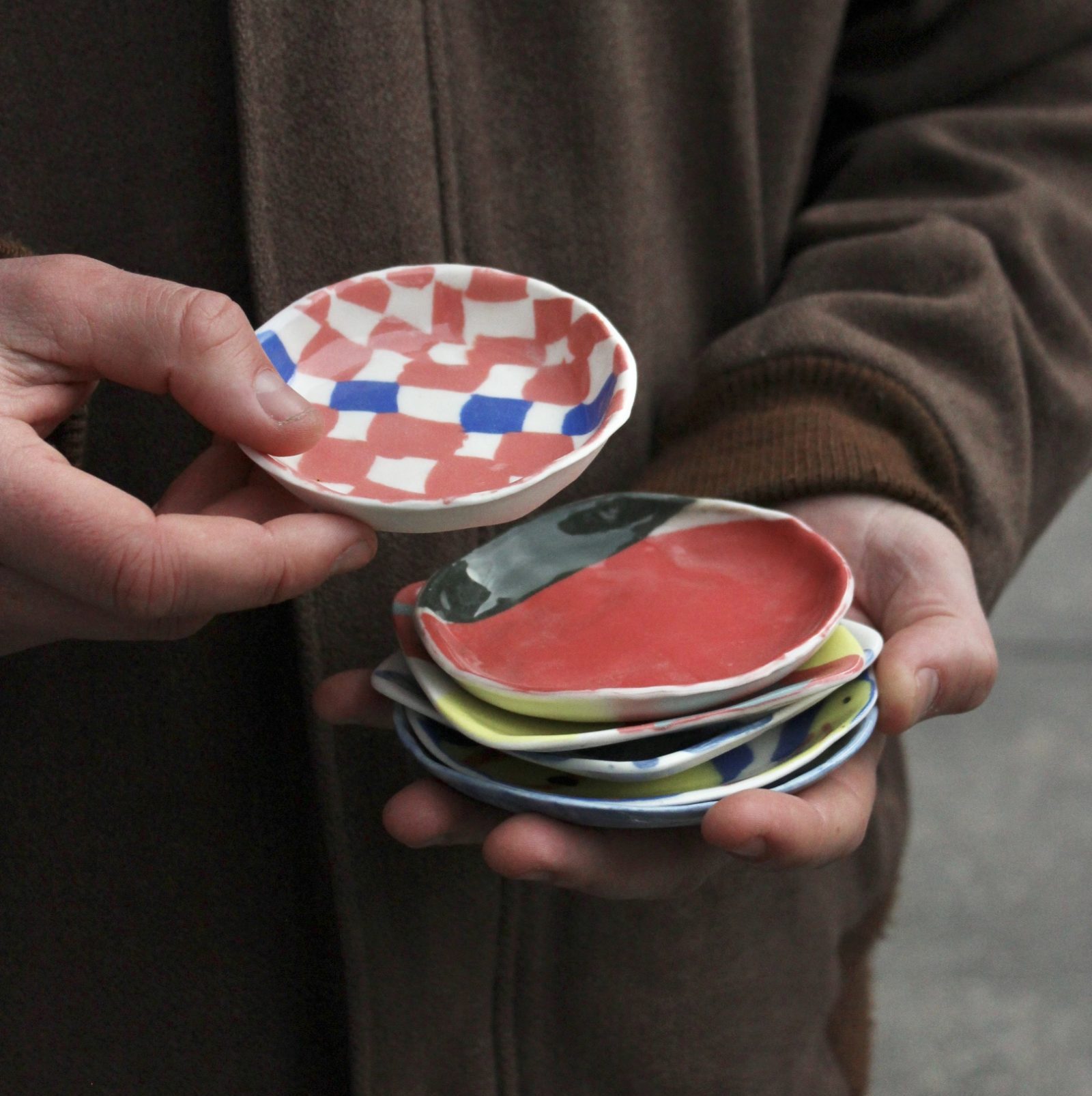 Bookings open now for Term 4!
Our popular Porcelain Small Objects course gives you a very special experience with porcelain, a clay like no other!  
"A fantastic class with an amazing teacher. The teacher, Pilar (Rojas), is patient, thoughtful and encourages creativity in her students. She explains the technical elements of clay well and is unobtrusive in guiding us to explore ceramics! Can't recommend this class more!" Susannah, June 2022
2023 Term dates:
Term 1: 7 February – 14 March (course over)
Term 2: 2 May – 6 June (course over)
Term 3: 18 July – 29 August (*no class 1 Aug) (bookings closed, class in progress)
Term 4: 10 October – 21 November* (bookings now open)
*No classes on public holidays, Melbourne Cup day and class 1 August
Content: Our Porcelain Small Objects course is a hand-building course suitable for beginners or anyone who wishes to experience the unique and beautiful properties of porcelain, a dense, white clay which has similar properties as glass. Learn to make unique and personal Porcelain Small Objects with award-winning ceramic artist Pilar Rojas who has co-created this unusual course (6-weeks x 2.5 hours) especially with Slow Clay Centre. We say "small" objects because Porcelain is a very difficult material to work with! But it's not a basic course in any way! It's a course structured for success. Designed to enable you to make your own porcelain small objects it is also a course that introduces colour into clay using complex techniques of Murini and Nerikomi based on your individual designs. This is not a "cut & paste" workshop! It is rare chance to experience a structured introduction to porcelain through skills and inventive techniques from an experienced ceramic artist.
All levels welcome and suitable for beginners! Pilar provides plenty of practical demonstrations and shares her extensive knowledge and experience as a professional artist using porcelain. Pilar's expert advice is on hand at all times. All participants are carefully guided through the design process to ensure a personal outcome focussing on individual responses and directions of personal choice.
When: Tuesday 6.15-8.45pm (weekly for 6 weeks)
Class size: Classes are a maximum of 9 students (minimum 6 students to proceed)
Fee: $595 Normal/ $575 Continuing students/concessions (50% deposit required to book) The course fee covers the use of porcelain, all other materials and also includes firing fees!
Size of objects: Due to the nature of porcelain the size of your objects must be limited to 12cms cubed.
Note: If these classes are booked out we suggest checking out our Form & Surface hand building classes. Also please keep up to date via our newsletter: Please subscribe here.
Note: Studio Access Times (SATs) are not available to Porcelain students, sorry. But you are welcome to purchase some porcelain clay from us to work at home in between classes and bring your pieces back to us to fire.
*Covid update: We recommend all students to wear N95 masks inside the building. This allows our teachers to teach without a mask which improves your comprehension of instructions. It also helps to protect vulnerable members of our community. Thank you for your understanding. 
Instructor: Pilar Rojas
Image: Pilar Rojas

Refunds
Please choose your classes carefully. Due to our limited class sizes once you've booked and paid either the deposit or the full fee, we will only refund what you have paid if the class is cancelled. If you are unable to attend you may transfer your booking to a friend for no charge or, provided we can fill your place, we can hold your payment in credit for up to 24 months for a future course. Please note: we do not take any responsibility for pre-existing health issues or injuries that may be exacerbated by the activities we teach you. Please seek a doctor's opinion or ask us if you need to know more.
Please note: Deposits are a commitment to attend. They are non-refundable and the balance must be paid in full three weeks before the start date. When paying by deposit online the balance will be automatically deducted from the same credit card three weeks before the course start date through our booking agency We Teach Me or you will be given a link to click and pay. Please note: due to limited places and high demand, if the balance is not received before the required date we reserve the right to offer your place to someone on our cancellation list.
Contact: Tel 99437844 Email: info@slowclay.com