Please note: If this workshop is full when you land on this page, please send us an email to get on the waiting list.
________________________________________
New unique workshop: Thinking Tools For The Journey
3-day intensive: 18-20 September 2023, 9.30 – 5pm
3 days + 3 teachers + 10 students! An extraordinary opportunity, each day guided by a different artist: Shannon Garson, Ben Richardson and Jane Sawyer 
Have you been learning practical subjects (such as the wheel or hand building) but missed out on essential knowledge about creative thinking processes?
Are you focussed on technique but struggling to find authenticity and meaning in what you create?
Or perhaps you are simply bogged down in the familiar world of what you already know and need a fresh approach? 
Do you need to learn how to break open your thinking practice to explore new ideas (and some new techniques) within a supportive and encouraging framework?
This 3-day intensive SPRING SCHOOL is designed for students* of ceramics especially to guide and facilitate your unique pathway to development. 
Join these three renowned ceramic artists, Shannon Garson, Ben Richardson and Jane Sawyer, who will guide you with some essential "thinking tools" that have enabled them to unlock their unique journey with clay.
The content will demystify and uncover practical and creative-thinking exercises, methods and strategies designed to build confidence, commit fearlessly, and "peer intently" to give you the thinking tools to build your own journey with clay! 
Day 1: Kick-Starting your Journey with Jane Sawyer is designed to give you some structured thinking tools to kick-start your journey and to deeply personalise your unique pathway. Using analysis and reflection we start to weave a dialogue about our own work that is meaningful and rich and able to be communicated.
Day 2: Mapping the Unknown with Shannon Garson is designed as an adventure! Shannon will expand your techniques and build your creative vocabulary including the importance of line, the true weight of volume, how to solve technical design issues, and what to do when you are at a creative dead end.
Day 3: Utilising your Environment with Ben Richardson is focussed on some tangible ways to open your perceptual awareness to your unique local surroundings, to peer intently and utilise visual and conceptual starting points through design and physically through materiality.
Jane, Shannon and Ben share a huge passion for ceramics and are recognised educators and artists who consistently push their own work into new areas. They are active in the field of ceramics education and currently exhibiting in SIXTY, a touring exhibition recognising outstanding practitioners in Australian ceramics. See bios below for details.
*Prerequisites: We reckon if you've been learning ceramics in a weekly class for a couple of years or so you'll be super ready for this next step but feel free to call us to discuss your needs first: 03 99437844
18-20 September 2023, 9.30am – 5pm
Slow Clay Centre, 13 Keele St, Collingwood. Yes! In real life! The best way to learn and make new friends!
Prices: $655 Early Bird ($70 0ff full price until 1 September),  SCC current student: $655, Concession:$675, Normal $725. For a $70 discount grab an Early Bird ticket before 1 September!
Bookings: Reserve your spot with 30% non-refundable deposit (Early Bird ticket is due in full) Pay by credit card online (see buttons on left) or through our office on 99437844.
Reviews: "The Studio Practice Program at Slow Clay Centre is one of the best pottery related experiences I've had so far, it was a week packed with information with great teachers and guidance."
"A great opportunity to pause and reflect on what motivates and inspires my practice" 
"I loved my subjects. They tapped into a lovely creative headspace. As a creative professional, I did not think it was going over old ground as there is no limit to how much help we need generating creative ideas and getting unstuck."
"I was most stimulated by the unlocking of new creative territories via my special object…"
"I was left itching to explore some of these ideas!"
Terms and conditions: A full refund is always given if we cancel. We do not give refunds for any other circumstances however we know life doesn't always go to plan so please consider purchasing the refund insurance at the check out gateway when you book online (Note refund insurance is not available when you book direct through our office). If you do not purchase refund insurance and we cannot find a replacement for you your fees paid will be forfeited. You are welcome to spread some love and give (or sell) your ticket to a friend – just let us know please. If we find a replacement we will create a credit note for your fees paid valid for two years. If we cannot find a replacement we will keep your payment but we can offer keep you in mind to offer you a spot in any future courses if there's a vacancy. We will deduct the agent's booking fees regardless.
Contact: Tel 99437844   Email: info@slowclay.com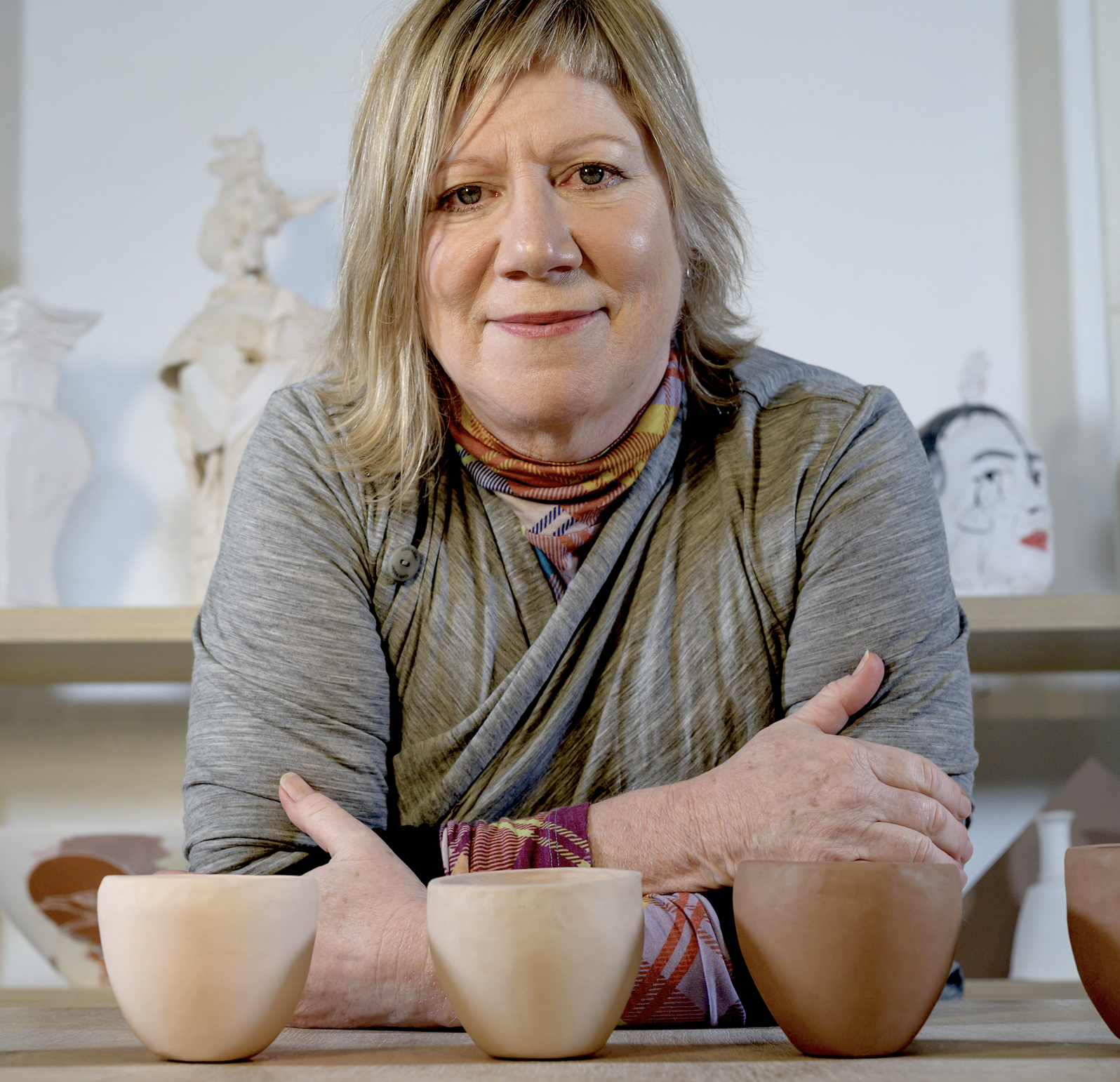 About Jane Sawyer: Jane Sawyer is an Australian ceramic artist based in Naarm/Melbourne. An experienced educator and director of Slow Clay Centre, she is a member of the International Academy of Ceramics and has served on the boards of Craft Victoria on The World Craft Council Australia and holds an MFA from RMIT University. Her work draws on a blend of contemporary design, craft practice and conceptual curiosity where her versatile ceramic objects often inhabit a territory in between all the above fields. Whether engaging the tactile sense through a humble tea cup or the visual sense through sculptural pieces and installations, fluidity, movement and a keen interest in materiality are the common threads which weave together to inform an interest in the object as a catalyst for connection and meaning. To find our more about Jane and see examples of her work visit her website.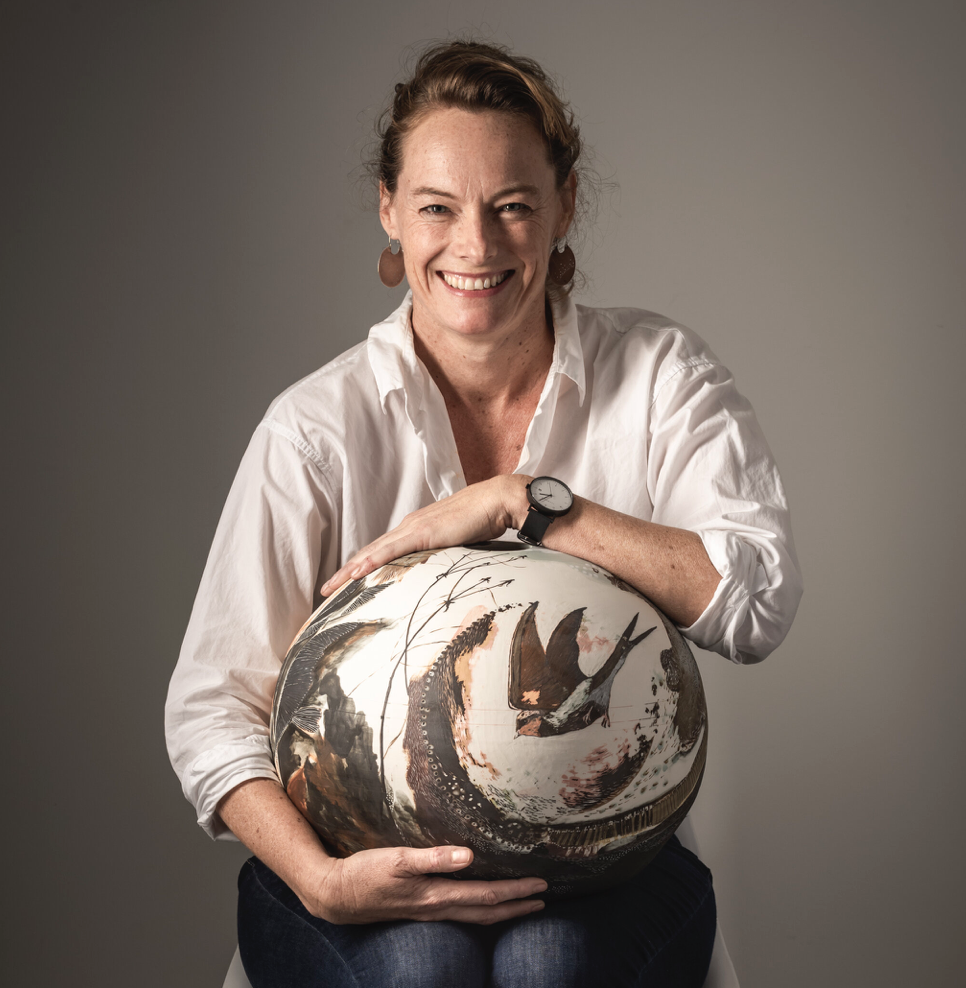 About Shannon Garson: Shannon Garson is an Australian ceramic artist, writer and curator based in Gubbi Gubbi/Maleny, Queensland. Her studio practice spans 20 years and includes commissions for festivals, exhibitions at public and private galleries, and arts advocacy. Shannon holds a Masters degree in Ceramics from the Australian National University and is a Churchill Fellow, and previous winner of the Gold Coast International Ceramic Award. Shannon's practice encompasses both handmade tableware and exhibition work, in two and three dimensions, she works primarily with Australian porcelain and drawings. Enduring themes within Shannon's practice investigate the relationship between human activity and the infinite variety of striations, spots, and marks found in nature. To find out more about Shannon and see examples of her work visit her website.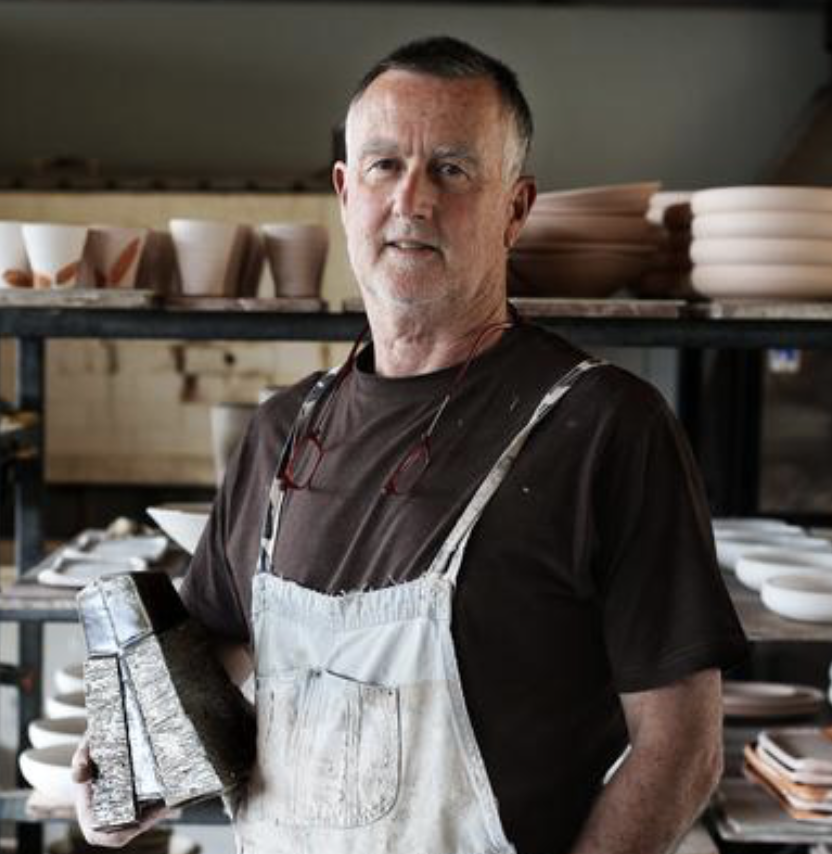 About Ben Richardson: Ben Richardson is an Australian ceramic artist based in Lutruwita/Tasmania and holds a Master of Art, Design and Environment at the University of Tasmania. Ben established the renowned Ridgeline Pottery in 1981 and is a leader in creating contemporary tableware for restaurants, working with culinary experts who seek to express an integrated "plate-based" response to place and season. Ben's interest in wood-firing and the use of indigenous raw materials in his practice is a response to place and his belief in the meaning that comes from connection to the local through all aspects of making. This involves gathering wood, clay, stone, wood ash and ochre; an alchemic mix then fired to high temperatures. He seeks to make utensils that, not only have a strong presence at rest, but explore an enhanced potency in daily or special use. To find out more about Ben and see examples of his work visit his website. 
Not interested this time? See examples of past subjects below and get on our mailing list to be informed before the next one!
The Middle Glazes with Matt Katz
Ceramics and Culture with Gary Mcphedran
Surfacing with Janet DeBoos
Mould Making for Slip Casting with Gregory Bonasera
Developing Personal Expression with Prue Venables/Pilar Rojas
Setting Up Your Ceramics Studio with Jane Sawyer/ Alana Casey
Clay, Kilns & Firing with Judith Roberts/Robert Barron/Pie Bolton/Janet DeBoos
Ceramics in Context with Gary Mcphedran
Glaze Development with Greg Daly/Pilar Rojas
Concept and Meaning with Jane Sawyer
Surface Design with Prue Venables
Contemporary International Ceramics  with Jane Sawyer
Drawing for Design and Expression with Sarah Tomasetti
Unleashing the Inner Critic with Jane Sawyer
Design Basics with Simon Lloyd
Design for Slip Casting with Somchai Charoen