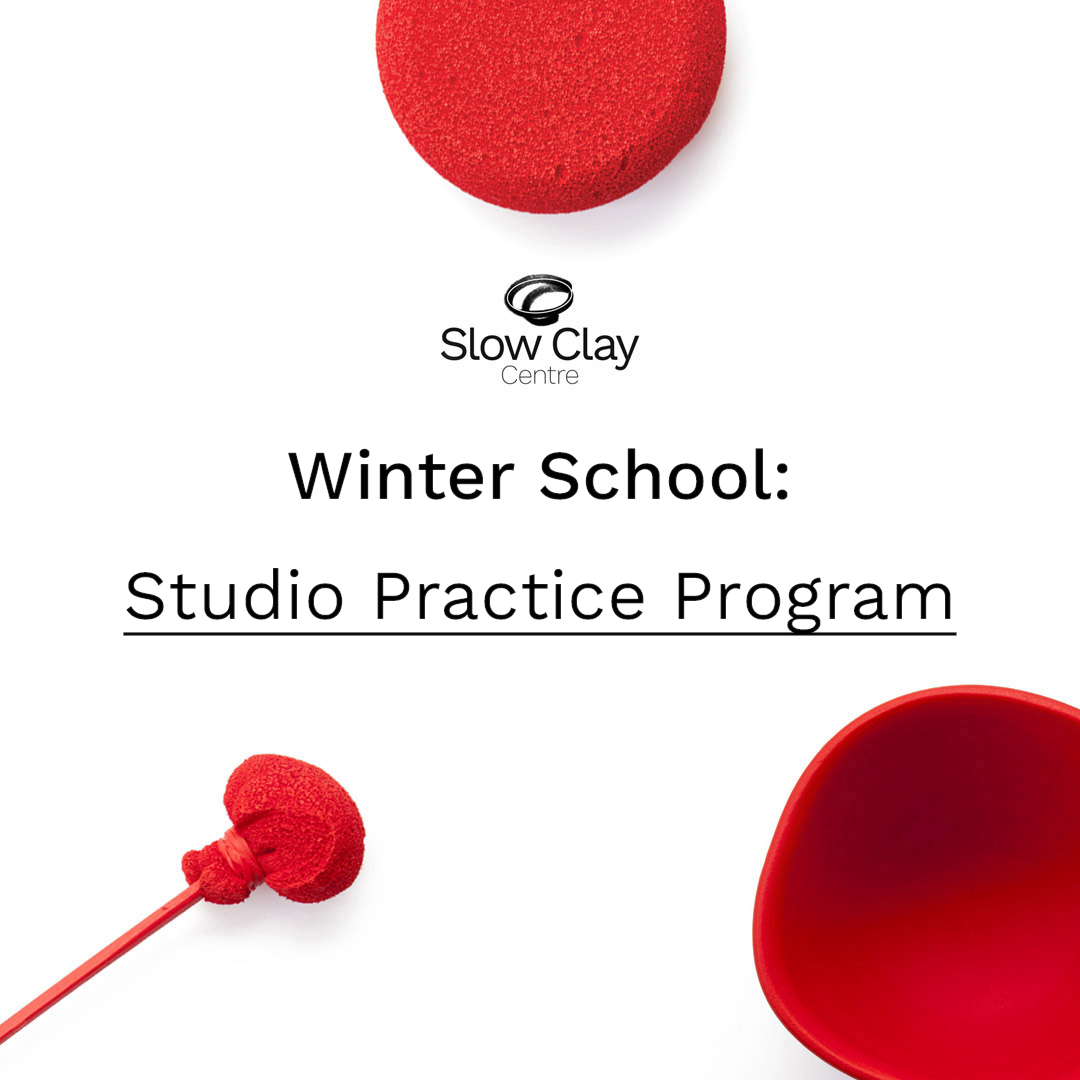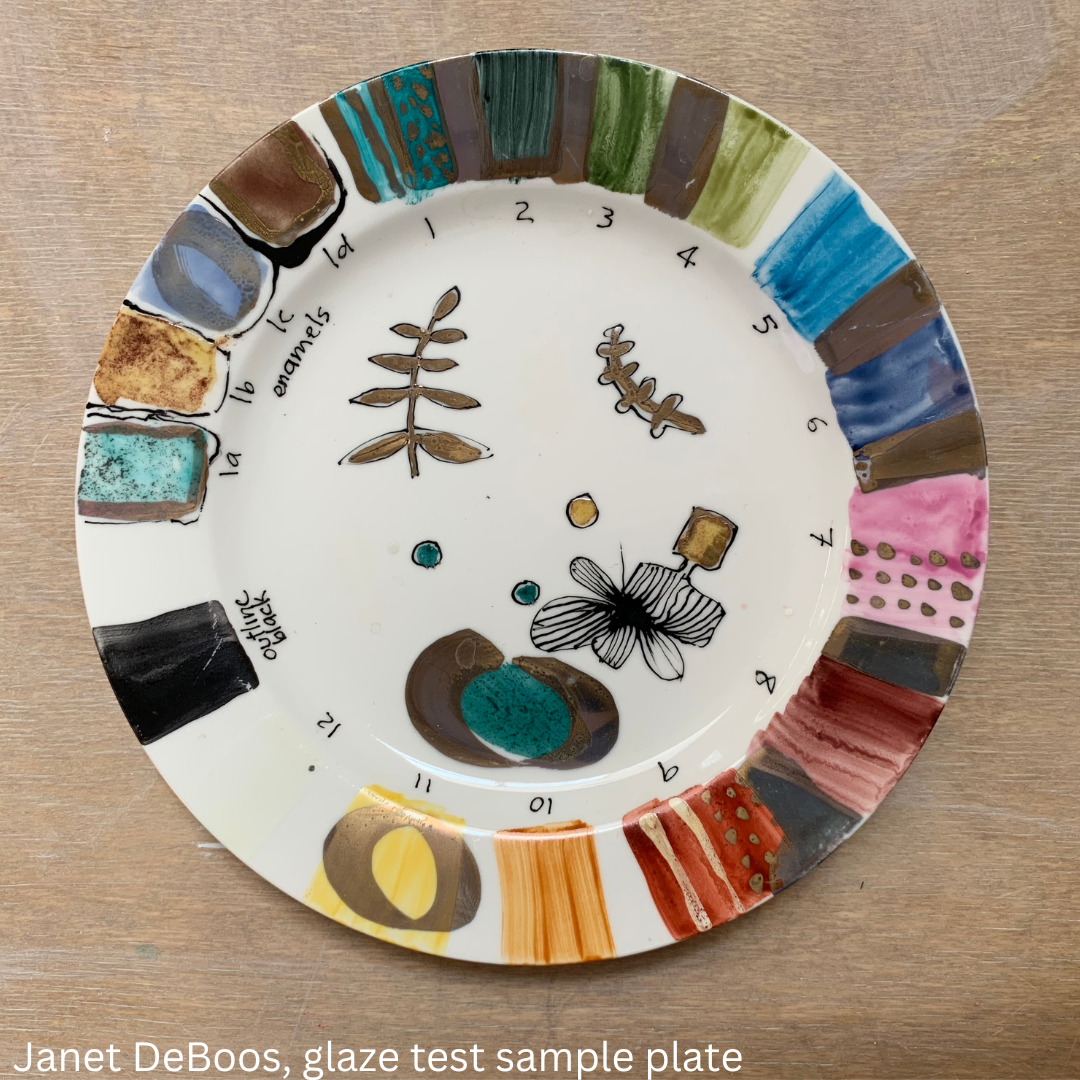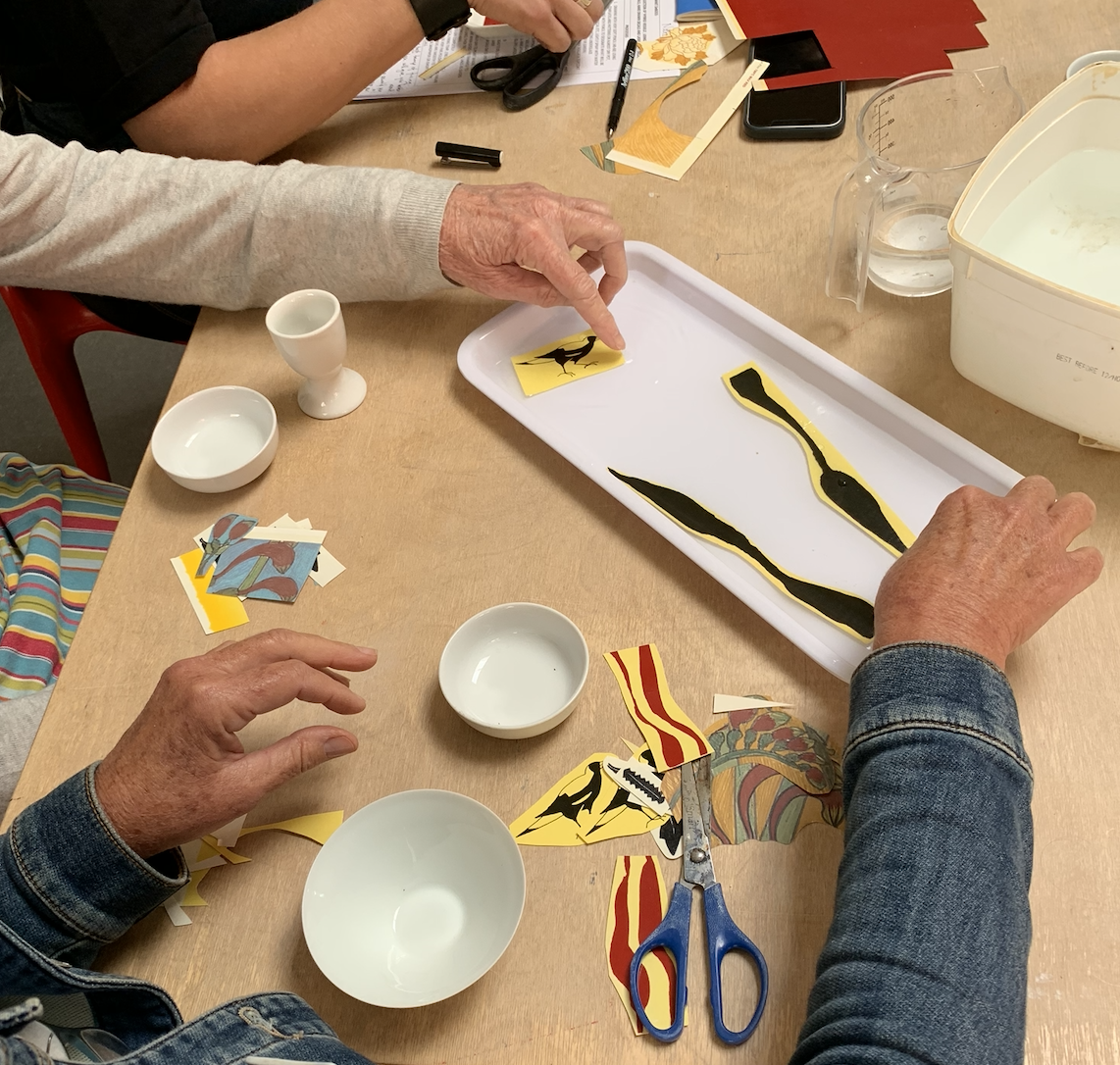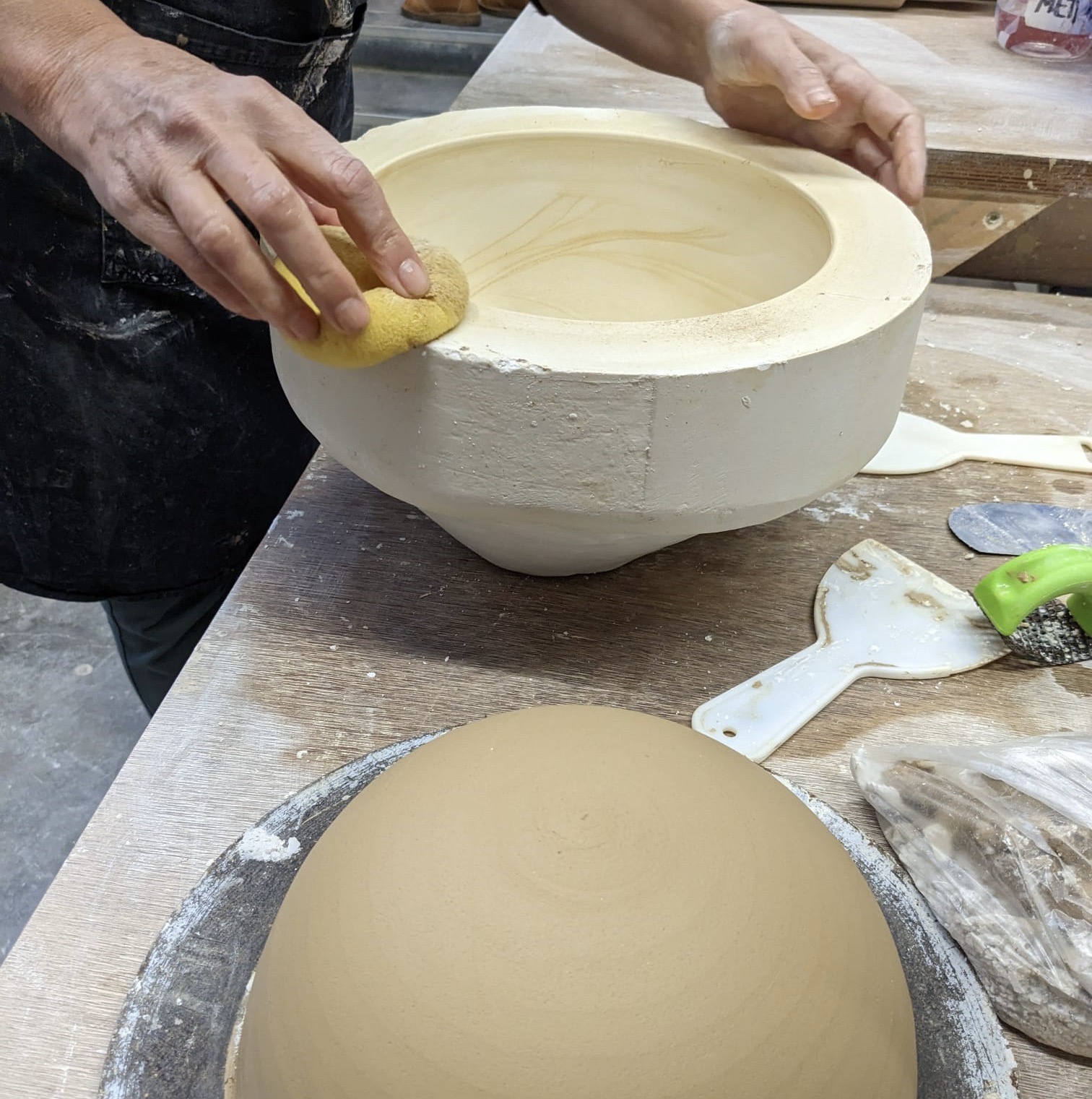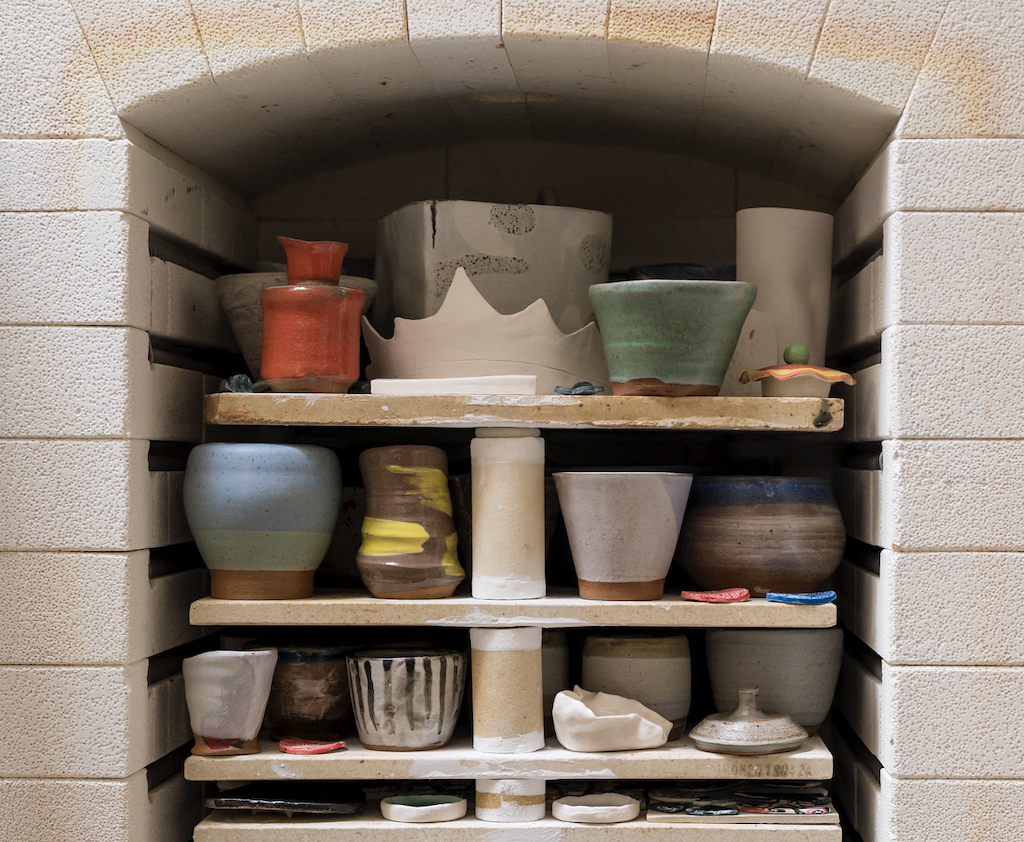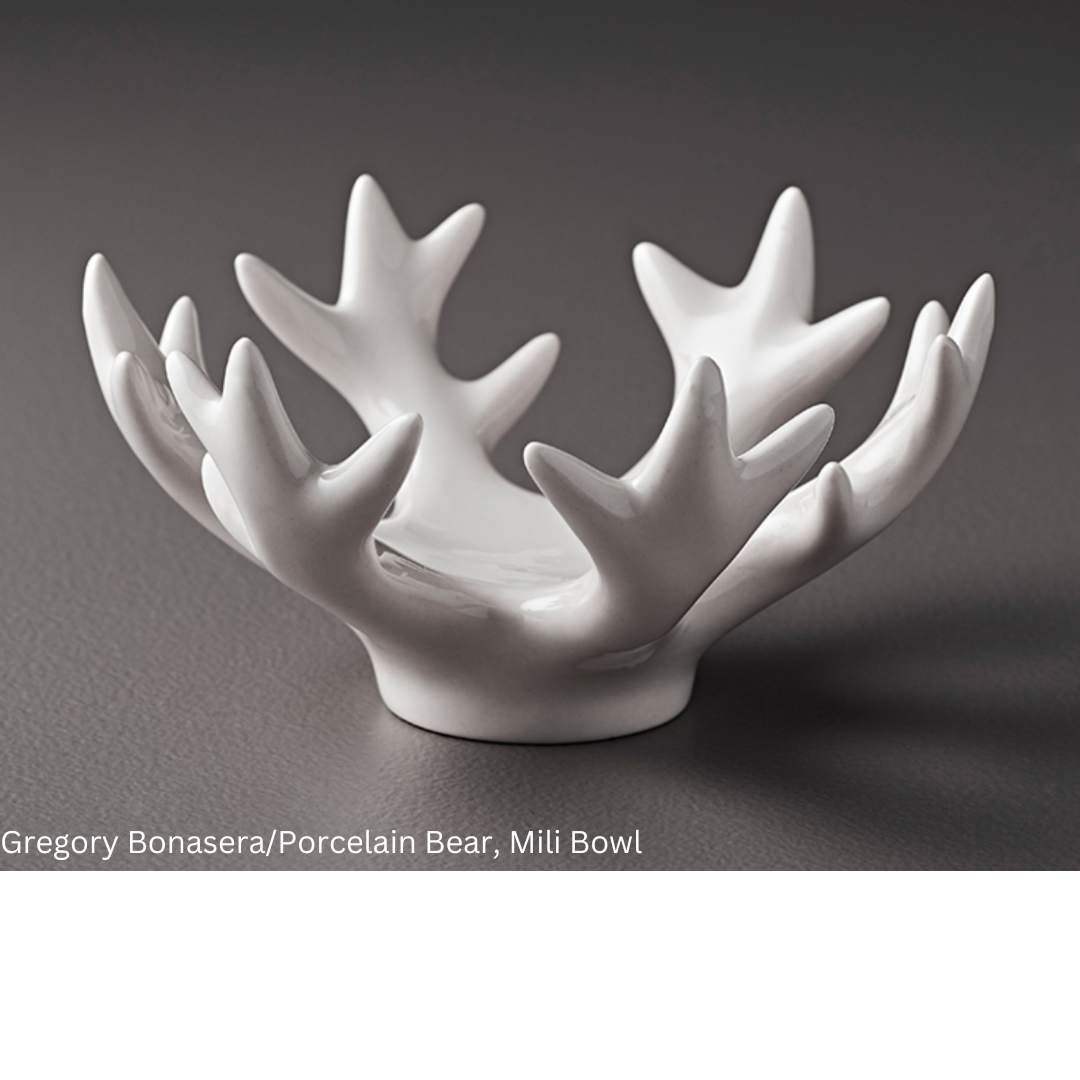 If you have landed on this page, sorry for the confusion but please click here to be re-directed to the correct page for the latest news and booking info for the Spring School "Thinking Tools for the Journey". Thanks and apologies!
_____________________________________
Please be advised the Winter School is now booked out however you can get on our waiting list for future serious ceramics studies by emailing info@slowclay.com 
Are you looking to fill some gaps and immerse yourself in a blissful week of ceramics? Ok, tell your boss you need a week off, tell your family to fend for themselves and read on!
Have you been learning practical subjects (such as the wheel or hand building) but missed out on essential knowledge about clay, kilns, surface options, glazes, mould making and slip casting and history of ceramics? This 5-day intensive WINTER SCHOOL is designed specially for YOU!
"The Studio Practice Program at Slow Clay Centre is one of the best pottery related experiences I've had so far, it was a week packed with information with great teachers and guidance"
"I was left wanting more and more…." (AN, 2021) 
Our Studio Practice Program (SPP) is offered as an intensive week long Summer School (in January) and Winter school (in June). We design the content to be complementary and fresh so it enables people who might have done one previously to consider doing another! We invite different teachers and aim for the best: teachers who are either respected exhibiting artists and/or experienced passionate teachers or both!
This Winter School course consists of four subjects per day delivered over the five day intensive. There are tea breaks and lunch between each subject so is very civilised! The content consists of a combination of practical and theoretical. It is designed particularly for people who have started their ceramic studies with the wheel and/or hand building and need to fill in some important gaps. Note: all four subjects must be enrolled in.
Prerequisites: A passion for ceramics and some basic practical experience as a maker! You don't need skills, just a passion for learning. We reckon if you've been learning ceramics in a weekly class for a year or so you'll be super ready for this! It will help if you can learn some simple ceramics terminology such as: Earthenware/Stoneware/Porcelain/Raku/Bisque/Gloss/Lustre/Oxidation/Reduction/cones/pyrometer.
Next date: 26-30 June 2023
Time: 9.15am – 5.15pm daily. 
Bookings now open with credit card online (see buttons on left) or through our office on 99437844. Choose to pay in 3 Instalments to make it easy to book! 
Winter school subject details:
Prices: Full price $885, Slow Clay student price $865, FT Student/Unemployed $855. Fully inclusive. 3 Instalments make it easy to book.
Tutors: Janet DeBoos, Gary McPhedran and Gregory Bonasera (Porcelain Bear)
Location: all classes will be held in our studio 13 Keele St, Collingwood. Yes! In real life! The best way to learn and make new friends!
Reviews: 
"The Studio Practice Program at Slow Clay Centre is one of the best pottery related experiences I've had so far, it was a week packed with information with great teachers and guidance."
"A great opportunity to pause and reflect on what motivates and inspires my practice. The experiences shared by tutor Prue (Venables), the content and the participant discussions were inspiring and affirming."
"Fantastic! Judith (Roberts) shared so much, of her own experience and practice and her incredible technical knowledge! It was a great refresher workshop for me, with quite a few ah ha! moments. I feel a lot more confident in my knowledge of clay glazes and firing."
"I loved my subjects. They tapped into a lovely creative headspace. As a creative professional, I did not think it was going over old ground as there is no limit to how much help we need generating creative ideas and getting unstuck."
"Appreciated the introduction to artists and craftspeople (past and present) and felt like this helped my overall education as a creative."
"I was most stimulated by the unlocking of new creative territories via my special object…"
"I was left itching to explore some of these ideas!"
"The course offers a perfect combination of subjects for anyone who's going to, or thinking of taking their craft more seriously. I found the teachers inspirational and very generous with their knowledge. There are no prerequisites just passion so I felt comfortable joining in. I was very grateful for this opportunity which has inspired me and given me confidence to take the next step."
(all names supplied)
Terms and conditions: If we cancel full refund is given or credit note if you prefer. If you cancel we will give you a credit note if we can find a replacement student or you are welcome to gift it to a friend. If we cannot find a replacement we can offer you a spot in any future courses if there's a vacancy. Please consider purchasing the refund insurance at the check out gateway when you book online. (Note refund insurance is not available when you book direct through our office)
Contact: Tel 99437844   Email: info@slowclay.com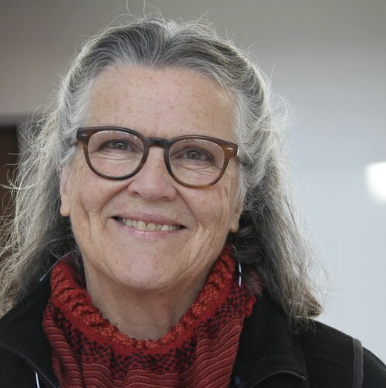 About Janet DeBoos: Janet is a highly respected artist and educator and regularly exhibits nationally and internationally. She has work in major permanent public collections in Australia, UK, United States, Canada, China, Taiwan, Belgium, and New Zealand. She has written two best-selling books on glazes (Glazes for Australian Potters and More Glazes for Australian Potters), co-authored Handbook for Australian Potters, and has written numerous articles for Australian and International Ceramics journals on ceramic art practice, education and glaze technology. Janet was Head of Department (Ceramics) at Australia National University for fifteen years, Head of Ceramics at East Sydney TAFE, and ran a production pottery (Brindabella Pottery) for almost twenty years in-between. She was Emeritus Fellow, Australian National University School of Art & Design (2013-2018) and she sat on The Council of the International Academy of Ceramics and represented Australasia and Africa 2012-2020. Janet is an experienced workshop leader, conference speaker and is represented in Australia by Sabbia Gallery.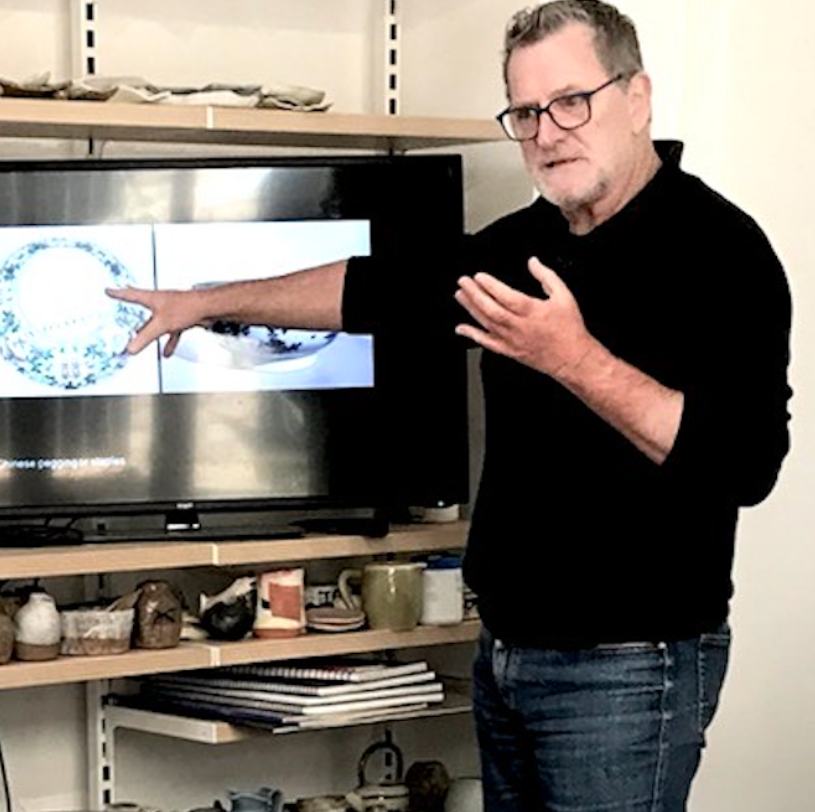 About Gary McPhedran: Gary McPhedran is an experienced art educator with comprehensive knowledge of ceramics history and is passionate about Australian ceramics. He started life as a Graphic Designer, working in Advertising, Publishing and Education and after completing a degree in Education, majoring in Ceramics, he then took to the classroom where he taught art to all levels.
Gary is also a practicing potter and has exhibited both 2 & 3D works.
With a focus on Industry and Community Art, he completed a Master's Degree from The University of Melbourne in 2008.
Students of our Winter School will benefit from his engaging style and deep love for and knowledge of all ceramics. Gary's enthusiasm for ceramics is infectious and his knowledge is encyclopaedic!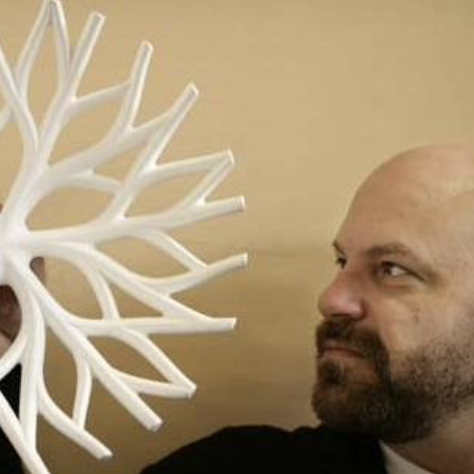 About Gregory Bonasera: Gregory's passion for ceramics started early in his life, fostered by his parents when they replaced his much loved plastic toy potter's wheel with a real one in 1975.
Carrying this love for his craft into adulthood, Gregory has been practicing as a designer-maker since graduating from Monash University with a Bachelor of Arts Degree in Ceramic Design in 1988. His final year portfolio consisted of furniture, lighting and sculptural toy robots made from slip cast porcelain and painted with automotive and machine paints, steel and cast glass. Early in his professional career, Gregory was awarded a three month studio residency in Northern Italy in 1991 through the Australia Council's Visual Arts Board.
Throughout his 30-year career, Gregory has continued to hone his skills as a designer and artisan. Adding computer aided design (CAD) to his skill set in the late 1990s, Gregory founded and worked for many years under the banner of Porcelain Bear designing and producing architectural ceramics, feature lighting and collectible objects. Gregory's work has been exhibited in Europe, UK,  USA, Asia and of-course locally. He is highly respected among his peers as a skilled designer, mould maker and craftsman.
Not interested this time? See examples of past subjects below and get on our mailing list to be informed before the next one!
Developing Personal Expression – Prue Venables/Pilar Rojas
Setting Up Your Ceramics Studio – Jane Sawyer/ Alana Casey
Clay, Kilns & Firing – Judith Roberts/Robert Barron/Pie Bolton
Ceramics in Context – Gary Mcphedran
Glaze Development – Greg Daly/Pilar Rojas
Concept and Meaning – Jane Sawyer
Surface Design – Prue Venables
Contemporary International Ceramics – Jane Sawyer
Drawing for Design and Expression – Sarah Tomasetti
Unleashing the Inner Critic – Jane Sawyer
Design Basics – Simon Lloyd
Design for Slip Casting- Somchai Charoen