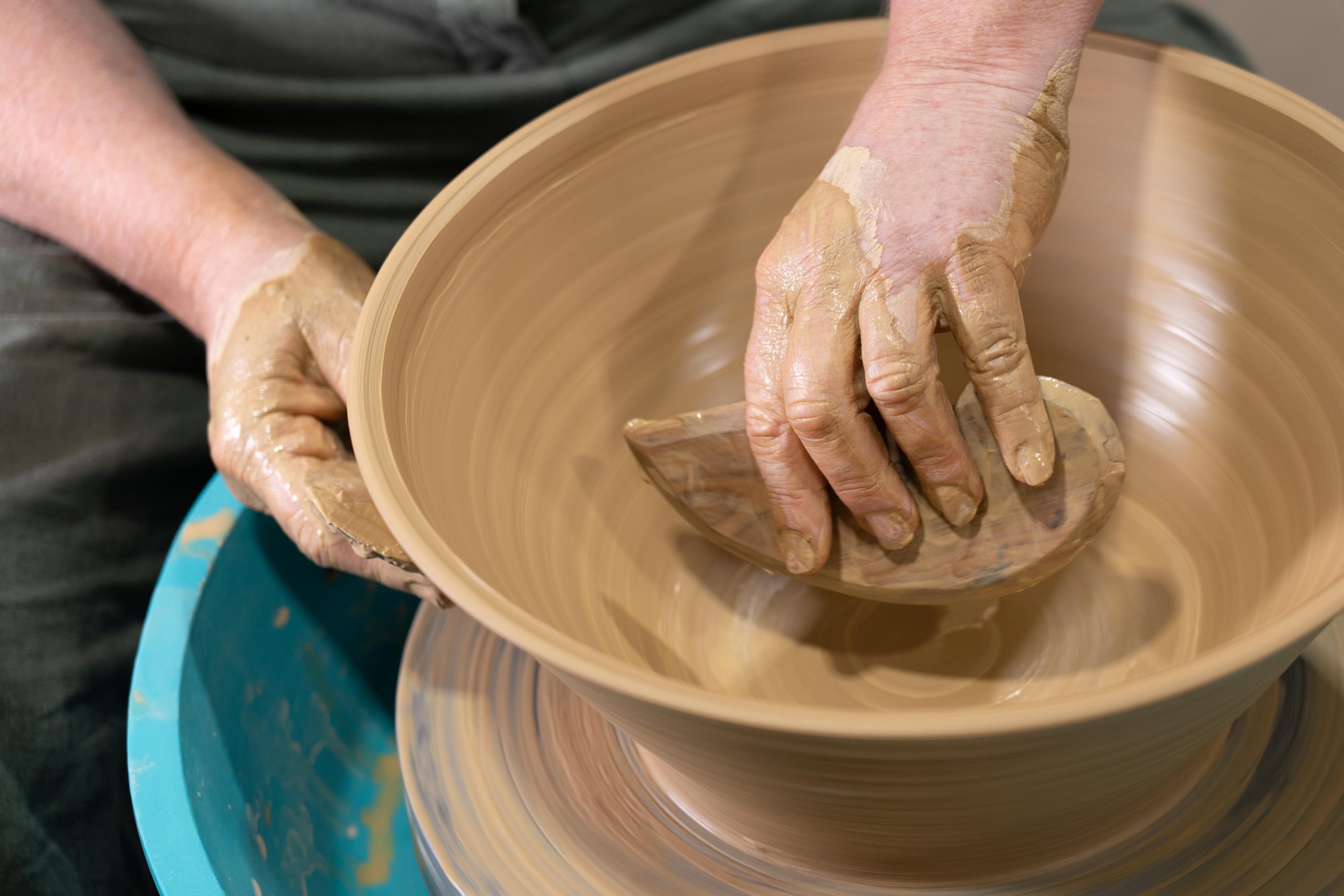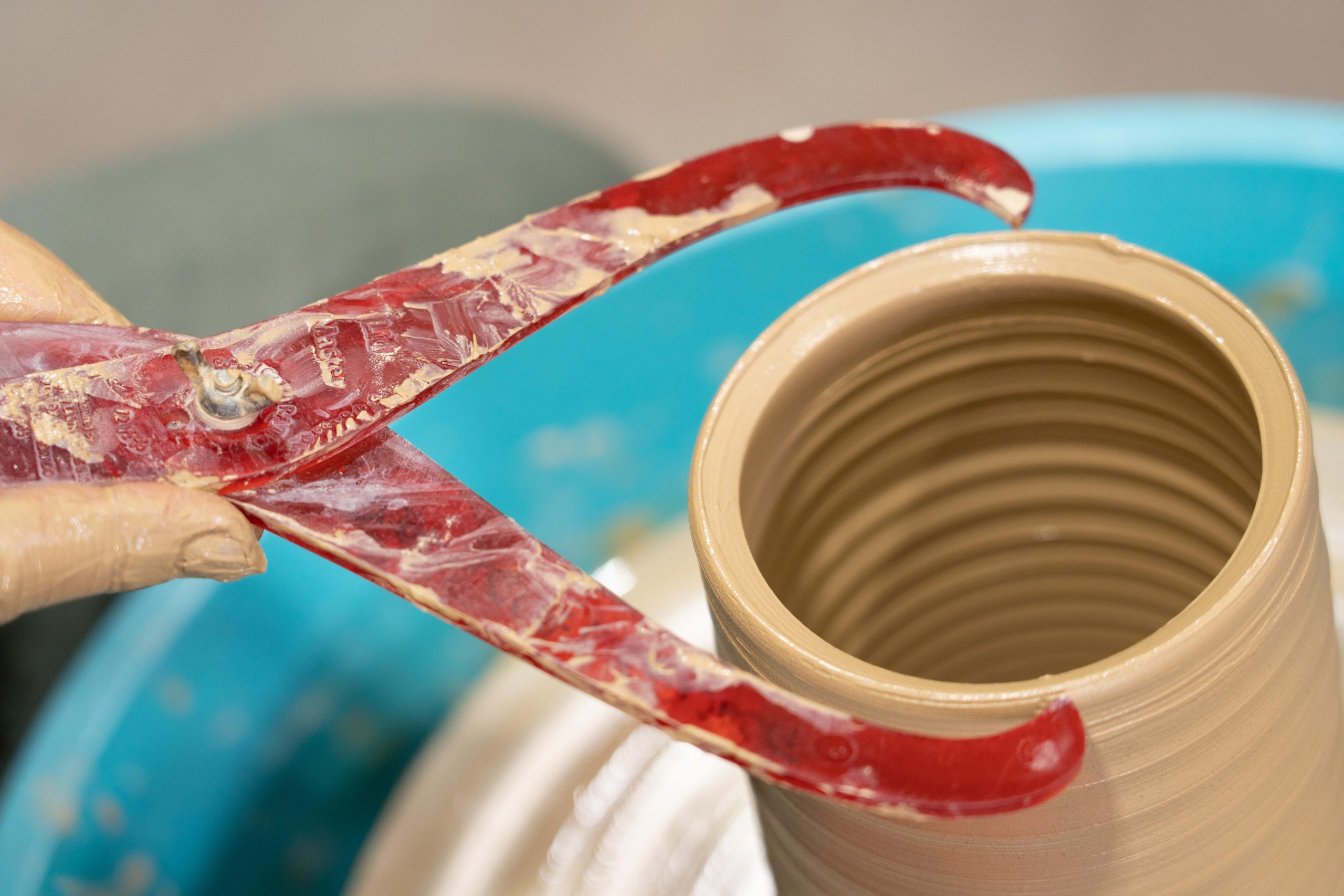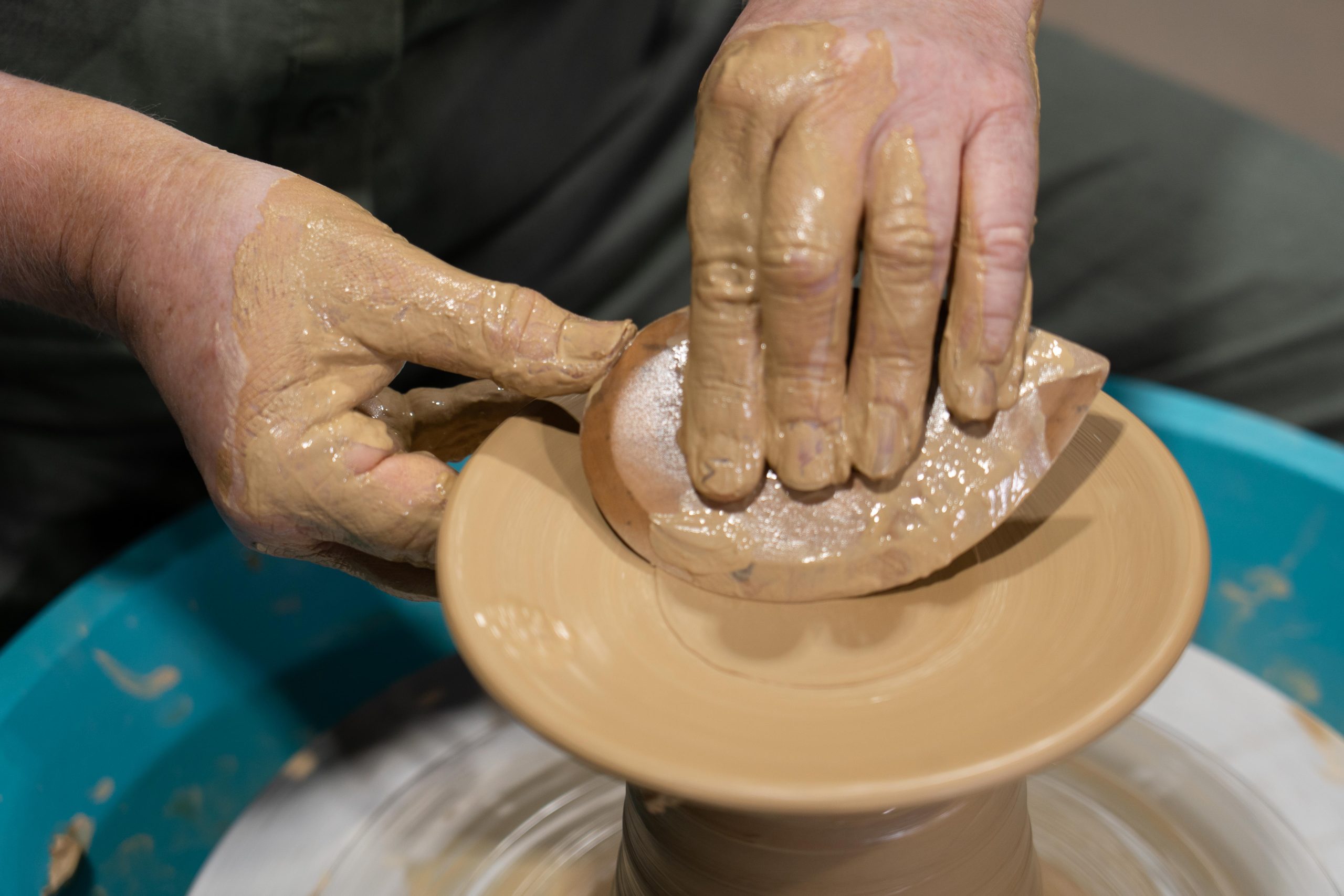 Bookings open for Term 4 Wednesday 6 September. Remember to refresh your browser.
________________________
Have you done a few Beginners courses but are feeling a bit frustrated and stagnant? Take your skills to the next level and join one of our Intermediate/Advanced wheel throwing courses designed to develop you further! You will learn about complex and larger forms, using specialist tools and dive deeply into your own personal designs and expression!
Our experienced teachers will guide you with a structured solid curriculum from which you can jump off to explore your own designs. Level up with us at Slow Clay Centre! Feel free to call us on 99437844 to discuss if this course is suitable for your needs before you enrol.
2023 dates:
Term 1: 6 February – 3 April (course over)
Term 2: 1 May – 23 June (course over)
Term 3: 17 July – 15 September (bookings closed – term in progress)
Term 4: 2 October – 28 November (bookings open 6 September)
If classes fall on a public holidays an extra class will be added to the end of term.
Times and teachers: 
Bookings: choose a time from the drop-down menu and follow the prompts. One missed class can be redeemed with a free Studio Access Time (see SATs on FAQ page).
Pre-requisites: a minimum two beginner's courses with us or equivalent experience elsewhere. If you have learnt elsewhere or are unsure of your level please call us on 99437844 to discuss your needs before enrolling.
Note: If a course is re-scheduled or cancelled due to Covid we will either roll over your booking to the next term or refund or create a credit note.
Content: These eight-week courses are offered four times per year. Students enrol and attend at the same time once a week but also have access to extend their practice time by attending any of our SATs (Studio Access Times – see FAQ page for details). Students will build upon the Japanese techniques they learnt in our Beginners classes and experience a range of other techniques suitable for larger and more complex forms. They continue to underpin their practice with awareness of ergonomically sound techniques. Demonstrations to the group are offered in every class and students are supported to move to individual design and progress as and when their skills permit. Whilst primarily focussing on the skills of the potter's wheel, we also introduce some hand-building techniques and encourage an outlook for experimentation and open-ended exploration. A rich pathway is offered within an imaginative and creative framework.
Many students attend long term and make their time at Slow Clay Centre a rich part of their lives. For this reason they have priority to hold their place from term to term.
Fees: $595 Normal, $575 Continuing students/conc. The class fee is fully inclusive of materials, unlimited house clay and glazes and access to all studio equipment and tools. Optional personal tool kits are available for $15 and our super-dooper turning/trimming tool is $38. Firing is $15/kg payable at the end of the term upon collection.
Studio Access Times (SATs): SATs are for our enrolled students to have some extra practice time in the studio. They are offered to all our weekly students (except Porcelain sorry) and times are subject to change depending on studio needs. Teachers will give you details in your first lesson.  The fee is $10 (for a one-hour extension to your morning class time) or $30 for three hours. The fee includes all materials and use of a wheel. Bookings are required for a wheel. If you miss a class you can use a SAT to replace it – limit one per term. Please note due to Covid pressures our previous loyalty program has been temporarily suspended until further notice.
*Covid update: Our studio follows all Covid-safe recommendations including air purifiers and extraction fans in each classroom, flexible studio access time ("SATs") to cover up to two missed classes due to Covid and new refund insurance can be purchased at the checkout gateway when you book online.
Please check our FAQ page for updated Terms & Conditions and note we are unable to refund you if you are ill or change your mind.  WE strongly encourage you to purchase the refund insurance to cover you in case of cancellation. It is available at the checkout when you enrol online.
Note: The courses on this page are for Intermediate and Advanced levels. You might also be interested in our Studio Practice Program   or our guest artist workshops Or Weekend Intensives on the wheel. We also encourage you to sign up to our newsletter for updates.
Contact: Tel 99437844   Email: info@slowclay.com